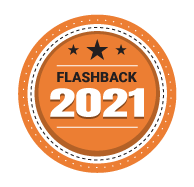 The Metaverse and NFT (non-fungible token) mania have taken the celeb world by storm. Several actors, artists, models and singers across the world have joined the bandwagon in the last few months, offering NFTs of their special moments, songs or a virtual tour of their luxury homes in the Metaverse.
The latest entry to the segment is model, singer and DJ Paris Hilton, who according to a Reuters report, is going to launch a virtual world on Roblox, where fans can explore her Beverly Hills estate and mansion virtually.
Also read: Marquee brands that have jumped on NFT bandwagon in 2021
NFTs are digital tokens with unique identification codes. They are stored on Blockchain and can be linked with any digital file including artwork, images and videos to establish proof of ownership.
Metaverse, on the other hand, is a virtual world powered by augmented and virtual reality (AR/VR) where users can interact with friends, family and colleagues remotely using digital avatars.
Here are some of the Indian celebrities who are minting NFTs or building Metaverse to connect with fans virtually.
Salman Khan Dabang NFTs
NFT platform BollyCoin, which is also backed by actor Salman Khan has partnered with NFT marketplace NFTically for a large NFT drop of collectibles from the actor's 2010 Dabangg movie. The drop includes posters, exclusive clips and images from the movie and will be available from December 30.
Also read: Salman Khan to launch NFTs on new Bollywood only platform
Amitabh Bachchan NFTs
Veteran bollywood actor Amitabh Bachchan's NFT Collection was launched by BeyondLife.com which generated $9,66,000 in an auction in November. It included a collection of his father's poems sold as Madhushala' NFT collection. The poems were recorded in the actor's voice and fetched $756,000. The collection also included posters of Sholay and other movies signed by the actor.
Kamal Hassan's Metaverse
NFT platform Fantico is building a Metaverse game that will have a virtual world owned by actor turned politician Kamal Hassan, where he can invite fans and interact with them through his digital avatar. The actor will also launch an NFT collectibles that will be available for purchase in the Metaverse.
Rajnikanth movie NFTs
NFTs of another actor turned politician Rajnikanth were released on his birthday on December 12 by Singapore-based NFT marketplace, Diginoor.i. The NFTs have been created in partnership with movie production company AVM Studios, Sivaji productions and V Creations and include deleted scenes and accessories from his movies-- Sivaji, Chandramukhi and Kabali.
Sonu Nigam NFTs of songs and unseen moments
Last month, playback singer and music director Sonu Nigam launched a hall of fame along with an NFT series of some of his songs and unseen moments from his career that includes photos and lyrics noted down in his diary.
The NFTs have been developed by JetMedia Network, which is the global arm of Pune based gaming and digital entertainment company JetSynthesys Pvt Ltd.
Read more: Sonu Nigam rolls out NFT series for songs, images in alliance with JetSynthesys
Sunil Gavaskar Always First NFT collection
In October, Former Indian cricketer Sunil Gavaskar launched a Hall of Fame and an NFT collection of his landmark moments as a cricket player. The moments include Gavaskar reaching the milestone of 10,000 runs in test cricket, scoring 774 runs in a single tests series and the highest number (34) test centuries, which was a world record for many years. The NFTs were designed and curated by London-based NFT company nftie.
Yuvraj Singh NFT Collection and Metaverse
Former cricketer Yuvraj Singh has partnered with NFT marketplace Colexion for his NFT drops and a slice of Metaverse. Colexion will release a series of NFTs for Singh, the first of which arrived last week, in the form of a 3D version of Singh along with the cricket bat he used to score his first century.
Colexion will also build an NFT museum where fans can celebrate Singh's journey as a cricket player.
---