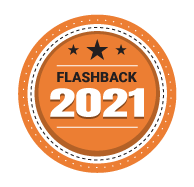 Intel said it has closed the first phase of its pact to sell solid-state drive (SSD) business to SK hynix.
Last year, on October 20, SK hynix signed a deal with Intel to buy its SSD business for $9 billion. The deal includes Intel's NAND SSD, component and wafer businesses, along with the company's NAND memory manufacturing factory in China's Dalian.
The newly acquired entity, for which the South Korean chipmaker will pay $7 billion in consideration, will be renamed as Solidigm.
Solidigm will be headquartered in San Jose, California, and manage product development, manufacturing, and sales of the newly acquired Intel's SSD business, the company said in a statement.
Also read: Intel hails India's incentives for fab manufacturing; govt welcomes gesture
Lee Seok-hee, President and Co-CEO of SK hynix, will take over as Solidigm's new executive chairman, while Rob Crooke, former Senior Vice President of Intel, has been roped in as CEO of Solidigm.
"Solidigm is poised to be the world's next big semiconductor company, which presents an unprecedented opportunity to reinvent the data memory and storage industry," said Crooke.
"We are steadfast in our commitment to lead the data industry in a way that can truly fuel human advancement."
The closing of the second phase is expected by March 2025 with the balance payment of US $2 billion, the company said.
In the second transaction phase, SK hynix will buy the remaining assets from Intel, including NAND flash wafers, R&D employees for NAND flash wafers, Dalian facility workforce and other associated assets.
---