The Consumer Electronics Show (CES) has always been big for TV technology, and 2022 is no different. While Samsung kicked things off with its new micro-LED panels, LG is pushing ahead in its tryst with optical light emitting diode (OLED) technology. CES 2022 officially begins on 5 January, but the two companies have already announced their new line of televisions, and we're one step closer to these technologies coming to mainstream TVs.
Samsung on a micro-LED drive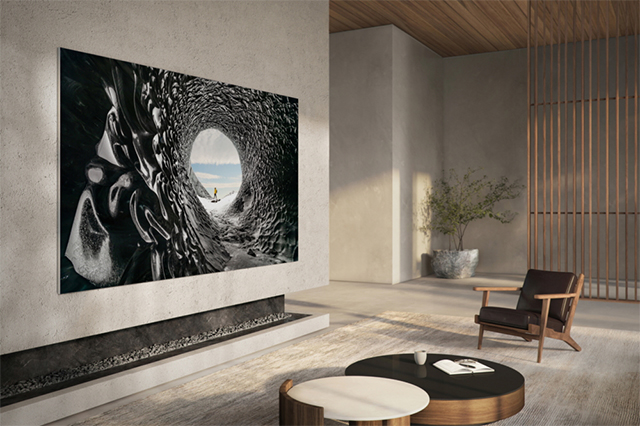 Samsung announced the rollout of its MicroLED range of TVs in three different sizes – 110-inch, 101-inch and 89-inch. The company will also offer custom jobs, thanks to a property of micro-LEDs, which allows screens of larger sizes to be created by putting smaller micro-LED modules together.
The South Korean firm first introduced micro-LED TVs at CES 2021, and though this year's TVs are still too expensive for any mainstream buyer, they reinforce the fact that Samsung's going all in on this technology. The new TVs are part of the company's "Neo QLED" line, and Samsung hasn't made big changes in terms of hardware.
As far as changes go, Samsung is claiming that the new TVs will offer not just more but better brightness. It calls this 14-bit high dynamic range (HDR) mapping, which basically means that though the backlight will be brighter it will also be more accurate. The TVs also use artificial intelligence (AI) technology to analyse the picture and separate subjects accordingly. On paper, it should mean fewer instances of blooming, a phenomenon where light illuminating one small object bleeds into another.
The bad news is that Samsung's new TVs won't support Dolby Vision technology, which enhances picture quality just like HDR. But there's good news for gamers, in the fact that these TVs will be capable of variable refresh rates up to 144Hz, and will be amongst the first to support AMD's FreeSync Premium Pro technology, which adapts a game's refresh rate to that of the display it's being played on.
With gaming consoles supporting high refresh rate gaming, such features are important for gamers today. Adaptive refresh rates will also allow PC gamers to use televisions as screens for PC gaming. Refresh rate is the rate at which a screen can display images, and high refresh rates are important for games, sports and more, where videos generate higher rates.
LG continues with OLED TVs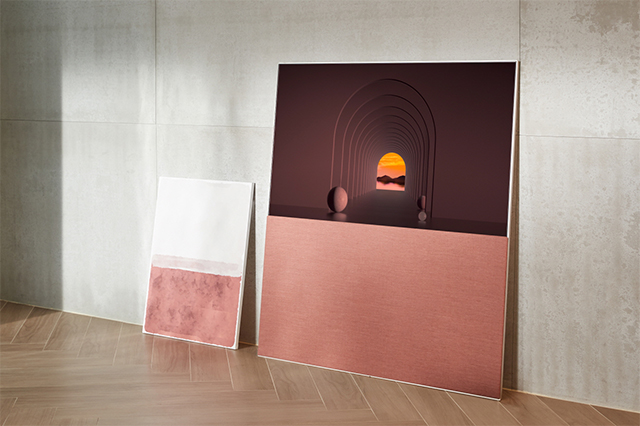 While Samsung is just about solidifying its stance with micro-LEDs, LG's OLED panels have been tried and tested for years now.
Much like Samsung, LG too is offering brighter and more accurate screens, and it's also bringing a massive 97-inch version of its OLED G2 series now, along with a much smaller 55-inch version. The LG G2 OLEDs will also come in 83-inch, 77-inch and 65-inch sizes. On the other hand, the LG C2 series tops out at 83 inches, while there are 77-inch, 65-inch, 55-inch, 48-inch and 42-inch sizes. The 97-inch is the largest LG OLED ever, while the 42-inch is the smallest. The smaller size could mean that there will be cheaper OLEDs this year, for markets like India.
LG says that its "Evo" OLED panels, unveiled last year, offer 20% more brightness than earlier versions. In addition, the 2022 TVs will have high and variable refresh rates like Samsung's TVs as well. All of LG's TVs will also use the company's fifth generation Alpha 9 processor, which helps upscale a picture to higher resolution and more.
The company is also updating the QNED line, adding its webOS 22 software, and some additional features.
Micro-LED vs OLED
On paper, micro-LED and OLED panels are alternatives to each other. Both technologies use miniscule pixel-sized LEDs in order to control colour and brightness on a TV.
Essentially, this means that each pixel is represented by an LED that can turn red, green and blue — the primary colours for images and picture. This enhances the contract because an LED can simply be turned off when a TV has to show blacks. This is referred to as "true blacks". Better blacks also means that the overall colour fidelity of such TVs are better than most others.
The primary difference is in the fact that OLEDs use an organic material that emits light. And in turn, they can lose brightness over time and aren't as dependable as micro-LEDs. The inorganic nature of micro-LEDs gives them higher brightness, on paper, and makes them last longer. Micro-LEDs are still quite expensive though, which is perhaps what's keeping Samsung from bringing them to its mainstream offerings.
Sony, too, has been researching micro-LED tech, while iPhone-maker Apple had bought micro-LED developer LuxVue in 2014 and is said to be researching the technology for its devices too.
---