Titan EyePlus' new smart glasses can track steps, receive calls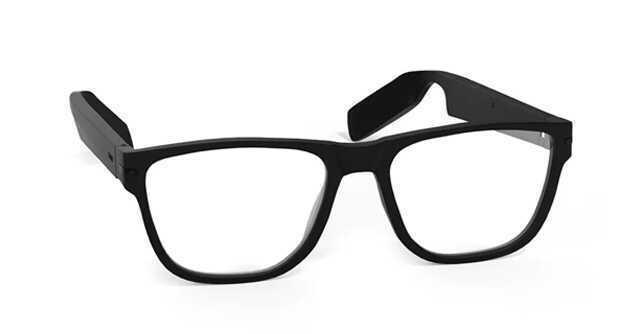 Titan EyePlus, a subsidiary of Titan, has listed a pair of Bluetooth based smart glasses called EyeX on its online store. Priced at Rs 9,999, the smart glasses offers health tracking features and has in-built open ear speakers for taking phone calls.
More Indian companies are experimenting with smart glasses offering features ranging from virtual reality (VR) to health tracking. In 2020, Jio Platforms unveiled a pair of VR based smart glasses called Jio Glass that can be used for virtual classrooms, virtual meetings and entertainment.
Unlike Jio Glass which is only meant to be used for specific purposes, Titan EyeX is designed to be used full time like a regular pair of prescription glasses. However, it's smart features work on an in-built battery that, as per the company, can last up to 8 hours. The EyeX is powered by an unspecified Qualcomm processor, which can be one of those entry-level processors used in wearables such as smart watches.

Also read: Will 2022 be the year of AR/VR in wearables?
The EyeX's health tracking features include steps, distance and calorie counter. It can also tell how much time users are spending on their electronic devices with a screen such as laptop, smartphone or TV.
In addition to tracking health, the EyeX can also be paired with a smartphone to receive and make calls. It has a touch panel on the frame that offers touch buttons to play, skip and pause content. The in-built speakers are placed closer to the ear and can be used to listen to notifications and phone calls.

It is also water resistant and has IP54 rating, which indicates it can withstand low pressure water spray for 10 minutes. This means users don't have to take it off if it starts raining.
Some of the other smart glasses that are available in India include Snapchat's Spectacles. It's latest version, Spectacles 3 is priced at a much higher Rs 29,999 and has an in-built camera to capture 3D photos and videos that can be used in the app. It is aimed at users in the creator community that wants to experiment with augmented reality (AR) content.
---