Microsoft Future Ready: Here's what leaders think about how technology will change India's future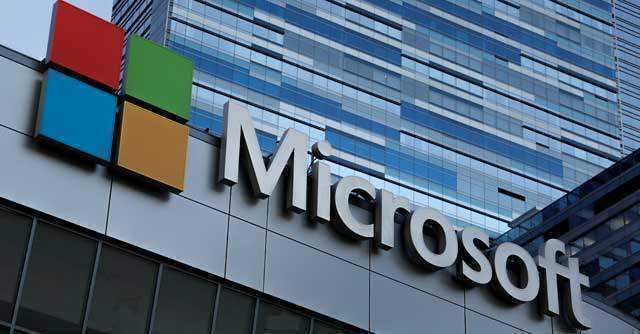 Microsoft, in its online event Microsoft Future Ready, saw industry leaders share their perspectives on where the future of technology in India was headed towards. Some of the key speakers on the first of the two-day event included Wipro Chairman, Rishad Premji; Spotifiy India MD Amar Batra, Netflix India's Monika Shergill, N Chandrasekaran, chairman of Tata Sons, and other industry leaders and government ministers.
Premji batted for employees to return back to offices, citing that the ideals of culture and innovation cannot be achieved by working remotely.
"Close to 30-40 per cent of your workforce are working from their hometowns, and there are many women who want the current work from home model to continue. All these will change the talent base as well," said Premji.

Dr. Devi Shetty, Chairman and executive director of hospital chain Narayana Health, said that technology will provide the poor with democratised healthcare, pointing out that the healthcare system was ripe for a digital disruption.
Also read: Pandemic accelerated digital adoption but not been equitable: N Chandrasekaran, Chairman Tata Sons
"AI and software linked to electronic medical records (EMRs) would help doctors to make better diagnoses. Within the next five years the smart EMR will start making smarter diagnoses than doctors," predicted Shetty.

Rajeev Chandrasekhar, the Union minister of State for Entreprenuership, skill development, Electronics and technology, said that India would become a global manufacturing hub for semiconductors and electronics in the next 5-7 years. "The next 2-5 years represents a huge opportunity for companies in the digital space to have a step function jump," said Chandrasekhar.
Meanwhile, Microsoft India's President, Anant Maheshwari, said that India would emerge as a global powerhouse owing to its compounding entrepreneurial energy and a large base of developers. "Microsoft remains committed to making technology accessible to individuals and businesses alike to build an ecosystem that would accelerate Indian industries," added Maheshwari.
In another session, N Chandrasekaran the Chairman of Tata Sons, emphasised on the need for India to be technology literate, especially in the area of artificial intelligence, which was a critical component for the country's future growth.

"Acceleration of 'bridgital' is the way forward and it is happening, as we see people from all walks of life adopting digitization. What is important now is how we make AI and Machine Learning relevant for more people," said Chandrasekaran.
---