NIT researchers create IoT switch to monitor power consumption of appliances, aims to bring to market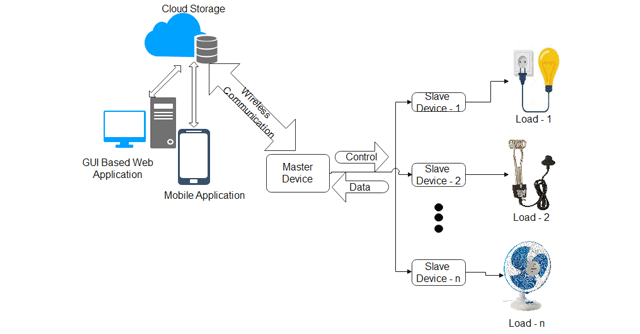 Two researchers at the National Institute of Technology (NIT), Andhra Pradesh) have created an internet of things (IoT)-based electrical switch, which is designed to monitor power flow in appliances. Connected to an edge computing (or local cloud) framework, the IoT switch will deliver a graphical view of electricity consumption in home appliances through a web portal or a smartphone app.
Such an instrument, researchers say, can monitor the flow of electricity in circuits at home. In turn, the measurement of the electricity flow tracks power consumption by various appliances at home. This can help users track what is the most taxing in terms of consuming power at home, and decide to use these appliances judiciously. This can help reduce the consumption of electricity among users and thereby conserving power and reducing emissions, and also reduce the total cost of power incurred by users at home.
The 'master' unit of this IoT switch will work as a central controller, to which multiple 'slave' units are connected. These 'slaves' or sub-units of the IoT switch can be connected to multiple appliances at home, and are all converged to the master unit mentioned before. This master unit has a wi-fi module, which in turn relays all the data to a local cloud server for low-latency and fast-processing connectivity and display of data.
The cloud servers then relay the data as a live feed to a web interface as well as to a corresponding smartphone app. Users cannot control the amount of electricity being consumed by each appliance, but the data will be aimed at helping users keep a track of everything that's presently operational – and managing power consumption accordingly.
The researchers have stated that the IoT switch has received a patent in India, and the duo now aims to bring the product to market. They are presently looking to form a startup and raise capital to produce the switches, or are looking at a partnership attempt to bring the product to market.

Phani Krishna Karri, assistant professor of electrical engineering at NIT Andhra Pradesh, said, "The system addresses energy mismanagement at consumer end, which is a problem for both the utility company and customer. This product is intended to optimally manage electrical energy and monitor appliance level health by utilizing the existing electrical infrastructure."
---