How insurtech will impact consumers in the next two years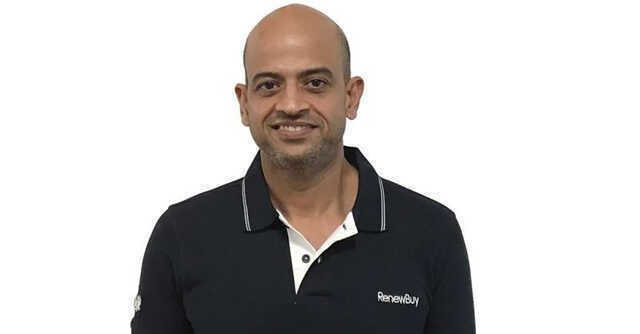 As advanced technology gradually captures more market share in the insurance industry, it offers tech-based solutions and an omnichannel approach to consumers through a 360-degree transformation. Even then, the real challenge today remains to be able to scale up insurance performance, according to the actual consumer demands and fulfil them in the shortest span of time. Consumers are increasingly drawn towards the Insurtech model, and as per a recent study, over 65% of Indian respondents will purchase their future insurance policies through a tech-based approach.
Technology is the only way forward to cater to the changing needs and demands of insurance buyers. Quick turnaround and personalized solutions that promise end-to-end service is the bare minimum consumers are ready to settle for. And in doing that, consumers are also changing how they drive the system.
The extent to which tech has impacted the world and the finance industry in particular, is incredible. Insurance is witnessing increased consumer outreach and consumer satisfaction from the use of Insurtech. Below are ways how technology will impact consumers in the next two years:

Customised insurance products: Artificial Intelligence is increasingly contributing to customised insurance products, which suit every individual's particular health needs; adhering to the family history, lifestyle and financial capabilities. Iis used to leverage the available consumer data for the same purpose, while fastening the process of providing insurance policy and settling claims. AI is also helping in making underwriting and risk assessment process more accurate. Over time, AI will make it easy to recognise, calculate, and underwrite emerging risks. It will also help in manufacturing customised insurance products, thus creating new revenue stream for insurance companies.
Secured consumer data storage: Cloud computing in insurance is helping insurers store enormous data and access it from anywhere; they can access historical data, real-time data at any given point. Cloud-based integrated system has helped in speeding up the entire insurance end-to-end process. Easy availability of data has given insurers more accessibility and mobility. It has also been instrumental in offering increased security, support, cost effectiveness and business scalability to insurance companies and consumers.
Facial/virtual recognition: While it is still at its nascent stage, facial recognition will bring in the next wave of growth, helping resolve issues regarding claims and underwriting. Smart analysis of a face will help in the accurate estimation of sex, age, lifestyle, etc. of consumers, and help produce personalised policy quotes in minutes. It will also be used increasingly in motor insurance, where consumers can upload pictures of the damage in vehicle/s and AI driven intelligent technique will guide them on the amount of insurance claims consumers will receive. It will progressively reduce the time taken for claim settlements.

Digital Claim settlements: Digital claim settlements have already begun, and it will bring in a paradigm shift to the traditional claim settlement process. Technology has increasingly proved its worth in claim settlements too, where automation is helping in streamlining claim settlement processes. In many cases, it has helped in reducing claim settlement turnaround time by 70%. Starting from data capture to settlement initiation, approval of claims, tracking of payment and recovery, and processing of legal issues to managing communication, technology will eventually change the end-to-end claim settlement process. Consumers would not have to think about tedious paper works and form fill ups for settling claims, nor would they have to wait for hours and days for approval on claims.
However, along with the integration of technology, the essence on human intervention and human interaction will never get affected due to technology. While technology will always help in easing the process, the connect and association between an insurer and the insured can only be built and strengthened through the human connect. More than ever, insurance providers are on the lookout for the latest advances in insurance tech to make processes simple, easy and more accurate while offering consumers a never-before experience. And this technology will also be the key in connecting insurers with consumers.

Balachander Sekhar
---
Balachander Sekhar, Co-Founder & CEO, RenewBuy.
---