Affle picks up 13% stake in Indus OS at $90mn valuation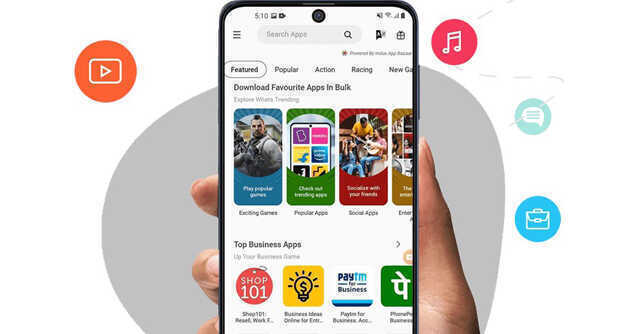 Singapore-based technology firm, Affle said on Friday, June 10 that it has acquired a 13% stake in OSlabs, the Indian company behind the Android-based, India-centric apps platform, Indus OS. Affle acquired the stake in Indus OS from Samsung Ventures.
In a media statement announcing the investment, Affle said that it seeks to be a long term investor in the India-centric, Android apps platform. The stake was acquired at a valuation of $90 million, for OSlabs' preference shares.
In May last year, Indus OS had raised $20 million in a funding round, after which Samsung Ventures and Affle respectively held 20% and 8% stakes in the Indian app ecosystem.

India's Walmart-backed fintech firm was also in talks to make a $60 million acquisition of Indus OS, last year. The deal, however, fell through due to legal issues.
Indus OS, established in May 2015, is an India centric apps platform built on the Android Open Source Project. In November last year, the company announced that it has crossed 200 million users in India. Since September 2020, its user base has reportedly increased by over 50% — with usage of vernacular apps growing by over 37% in 2021.
Indus OS has previously powered Samsung's own Galaxy app store on its Android phones. In November last year, the company claimed in reports that it has facilitated over 2.5 billion app installs and updates, since its inception.

"Affle continues to believe in the global potential and growth of Indus OS, underpinning its scalability in India and opportunities in global emerging markets, while emphasizing on accountability of corporate governance matters and to ensure good corporate hygiene in all spheres of functions and operations for the benefit of all stakeholders of Indus OS," the company said in a statement.
---