Over 90% of Indian consumers prefer online payments against traditional methods: Report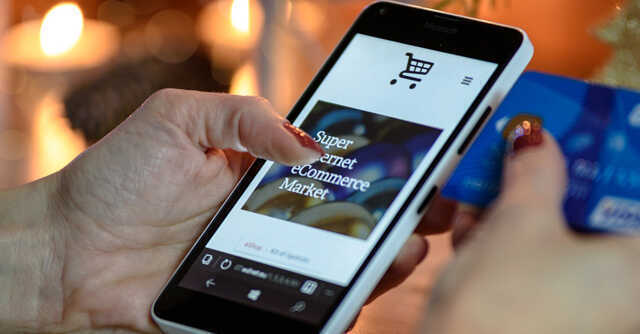 The proliferation of new and innovative payment systems like the Unified Payments Interface (UPI), mobile wallets, among others, have fortified the digital payment ecosystem in India. According to a latest report by consumer credit reporting company Experian, digital payments have now overtaken credit cards with a substantial 91% of Indians preferring online payment methods for financial transactions.
However, the report noted that while the switch to online transactions is encouraging, people have also shown concerns and flagged the need for stringent digital security measures. Thus, 45% of Indian consumers who were surveyed have expressed fears regarding fraud and identity theft. Furthermore, 80% of consumers expect businesses to take necessary precautions to protect their information from fraudsters.
The study further revealed that 'Buy Now Pay Later' or BNPL services are gaining traction in India. Over the last six months, the use of BNPL services increased by around 18% around the globe, while in India, the increase was 21%. BNPL has great consumer acceptance and facilitates financial inclusion. Given that businesses must follow fair practices and conform to regulatory guidelines.

According to Neeraj Dhawan, Country Manager, Experian India, the country is moving towards building a strong digital ecosystem where consumers can use digital solutions and services to manage their finances effectively. Businesses need to consider meeting the ever-changing demands of consumers while embracing technology and innovation at scale. A friction-free and secure digital experience will go a long way towards gaining consumer trust and loyalty.
The report also informed that India is witnessing an increase in the use of AI-powered chatbots and virtual assistants, whereby 34% of consumers trust AI more than humans.
Also, while for digital transactions, 68% of consumers are willing to share their personal data like contact information, address, phone number, and so on, 58% of consumers highlighted protecting financial data, like bank account details, credit card details and more as a top priority.

There is also a large segment of consumers who are apprehensive of cyber threats. 60% of Indian consumers are concerned about fake/phishing emails, messages, or phone scams. However, 30% of consumers said that they have been victims of online identity theft and 29% of Indian consumers have fallen victim to their credit card or payment details being stolen, showed the study.
Another report by Worldline in June showed that UPI person-to-merchant transactions has come up as the most preferred payment mode among consumers with a market share of 64% in volume and 50% in terms of value, during the quarter.
"This is not altogether surprising given the growth of UPI. However, two points of note. Credit cards accounted 7% of transactions but 26% of value, indicating that customers still prefer to use their credit cards for high-value transactions. Debit cards accounted for 10% of transactions but 18% in value – the volume and volume has shrunk from previous years and is likely because of the rise of UPI," the report said.

Also, in March, the Ministry of Electronics and IT (MeitY) informed that the volume of digital payments in India has increased by 33% year-on-year (YoY) during the financial year (FY) 2021-2022. A total of 7,422 crore digital payment transactions were recorded during this period, up from 5,554 crore transactions seen in FY 2020-21.
National Payments Corporation of India's (NPCI) UPI was the most used platform for digital transactions during the period, accounting for 452.75 crore transactions with a value of ₹8.27 lakh crore, until the end of February, it said.
---