L&T Infotech's net profit rises 27.6% YoY to Rs 633 crore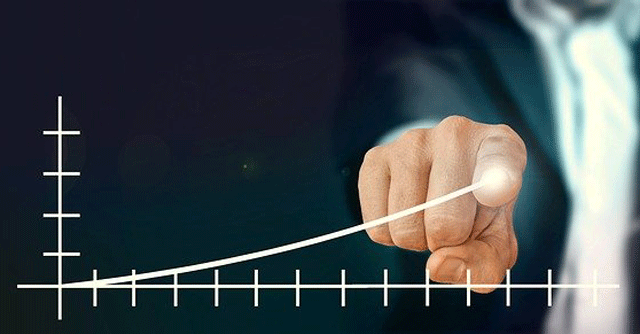 Larsen and Toubro Infotech (LTI), the IT services arm of engineering giant Larsen and Toubro (L&T), on July 14, reported a 27.6% year-on-year increase in consolidated net profit at Rs 633.5 crore, up from Rs 496.30 crore a year ago, in the first quarter ended June 30, 2022.
The consolidated income from operations of LTI increased by 30.6% to Rs 4,522.8 crore during the reported quarter from Rs 3,462.5 crore in the June quarter last year, the company said in a statement.
The global technology consulting and digital solutions company, having operations in 33 countries also said its revenue grew 26.6% year-on-year in constant currency.

Sudhir Chaturvedi, president sales & executive board member, said, "We added four Global Fortune 500 logos to our client list in Q1, taking our total Global Fortune 500 customers to 77. We are also happy to announce four large deal wins during the quarter with net new TCV of $79 million."
EBITDA margin came in at 18.4% compared to 18.7% in the year ago quarter and 19.7% in the previous quarter. EBIT margin was at 16% compared to 16.4% and 17.3% respectively.
The banking, financial service and insurance (BSFI) sector was the biggest contributor to the company's revenue which grew by over 34% to Rs 2,162.1 crore in June 2022 quarter from Rs 1,612 crore a year ago, it said.

The momentum is expected to continue as the company said apart from global wins, one of India's largest private sector banks has chosen LTI for managing their Security Operations Center (SOC) using analytics and artificial intelligence for advanced threat monitoring, detection, remediation, and risk management processes.
The last 12 month's attrition rate dipped slightly to 23.8% compared to 24% in the previous quarter. The company's total headcount stood at 48,766 against 46,648 in the end of March quarter. Employee benefit expenses amounted to Rs 2,872.3 crore, up 10.2% Q-o-Q and up 30 % YoY, with salary hikes and travel costs this quarter.
"Our healthy pipeline will ensure that we maintain our large deal momentum," LTI chief operating officer and executive board member Nachiket Deshpande said. He added that the company's sustained net headcount addition reflects its confidence and continued focus to deliver strong growth in the financial year 2023.

---