Google's new Play Store policy irks many in gaming industry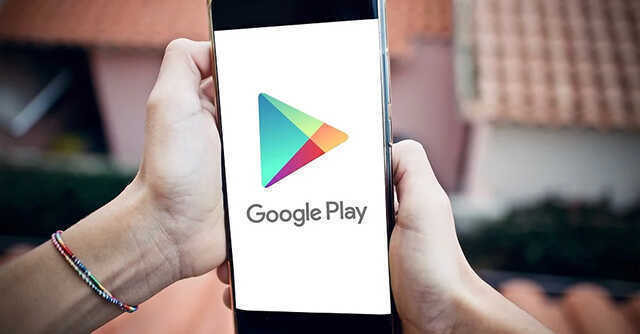 The daily fantasy sports (DFS) and online rummy industry in India, which includes companies like unicorns Dream Sports and Mobile Premier League (MPL) among others, seems to have won its crusade against tech giant Google. On September 8, the Android maker released new guidelines for the Play Store, announcing that it is starting a pilot program under which it will allow distribution of such apps through the Play Store.
The tussles between the tech giant and platforms like PayTM, Dream11 has been going on for years. The gambling policies for Google's Play Store barred these companies from distributing their apps to Android users through Google's platform, even as Apple's App Store allowed them to do so. The platforms have usually argued that multiple courts in India have ruled DFS and rummy as games of skill, thereby separating them from gambling.
Google's pilot will begin from September 28 and run for one year, during which developers of DFS and rummy apps can list on Play Store if they fulfil certain terms and conditions. These include rules like being incorporated in India, having safeguards in place like age validation to prevent children from using it, etc.

"We are constantly exploring ways for local developers to build successful businesses and offer delightful experiences on Google Play. Through this pilot program, we are taking a measured approach that will help us collate learnings and retain an enjoyable and safe experience for our users," Google said in a statement.
While some in the industry have welcomed the move, not everyone is happy. In fact, some industry stakeholders called it discriminatory, raising concerns over the omission of real money gaming platforms from the pilot. They called Google's move "discriminatory" and a display of "abuse of dominant position" by Google.
For instance, Saumya Singh Rathore, co-founder of online gaming platform WinZO, said "While a change of stance by Google to finally open its platform to real money gaming apps is welcome, the selective exclusion of all real money skill games except rummy and fantasy is discriminatory."

Roland Landers, CEO of All India Gaming Federation (AIGF) also called it "a progressive step," but expressed concern that even though 'games of skill' is a broad category, fantasy gaming and rummy are the only formats Google is considering.
Some industry executives said that the pilot will only allow top platforms, like Dream11 and RummyCircle to enter Google's Play Store. The pilot's terms of conditions bar platforms like WinZO or MPL from participating since they are an aggregator of games, beyond DFS and rummy.
"As a participant in the pilot, you represent, warrant and undertake that your app is not an aggregator of other real money gaming and gaming products or services owned or operated by third parties or yourself and does not otherwise contain functionality that allows end users to access other real money gaming products or services owned or operated by third parties or yourself," the terms state.

Rathore called the terms "unreasonable", and claimed that platforms like WinZO cumulatively account for a bigger user base than DFS platforms, of over 500 million users in India. She said that the move can cause long-term market distortion in favour of the already entrenched players.
In a June 2021 report, KPMG noted that casual gamers accounted for 73.43% of India's online gaming market, while card games and fantasy sports took up only 16.08% and 10.49%, respectively.
"Google didn't allow rummy or fantasy sports on its platform despite clear judicial ruling recognizing them as games of skill and a constitutional activity, for the last several years" said Jay Sayta, a technology and gaming lawyer, adding that exclusion of games like poker, chess and carrom was "arbitrary and inexplicable."

To be sure, Google isn't the only one who has baffled experts by treating fantasy sports differently. In May, the Rajasthan government introduced a draft bill to regulate virtual online sports but restricted its scope by only focusing on fantasy sports and eSports. In December 2020, government think-tank Niti Aayog also proposed a self-regulatory body for fantasy sports.
The pilot also doesn't allow participating apps to use Google's in-app billing systems, a big deviation from the company's usual processes. Outside of this ecosystem, Google has been battling app developers worldwide who claim that the company forces its built-in in-app billing systems on them in order to charge commissions. The company has been changing those policies over the past two years too, but not allowing apps to access in-app billing may be a first. Even in its new billing policies, no gaming app is allowed to access third-party billing worldwide.
Suraj Chokhani, managing director of real money gaming platforms Ability Games, said that a lot more clarity is needed on the payment gateways that the apps listed on Play Stores can use.

The Federation of Indian Fantasy Sports (FIFS), PayTM First Games and Games24x7, which runs fantasy sports and rummy games, welcomed the move.
---