Agritech firm DeHaat taps SAP to improve decision making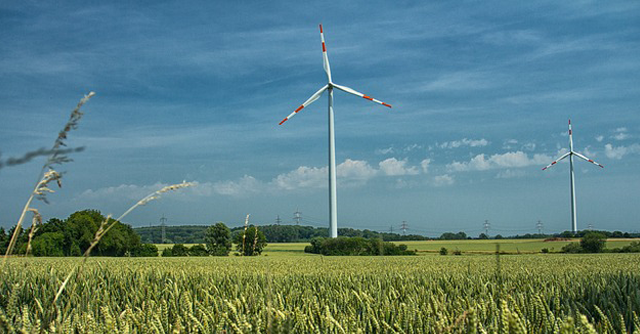 German software company, SAP, has collaborated with Patna-headquartered agritech startup DeHaat, in which the latter will utilise a single integrated cloud platform- RISE With SAP, a subscription-based service that enables organisations to integrate and extend live data from SAP S/4HANA Cloud to improve decision-making.
The deployment will help DeHaat optimise reporting, business, and finance operations, improve data security, and meet globally accepted audit and compliance requirements, thus aiming at better business outcomes.
"We will be able to redesign our supply chain through strategic data forecasting thanks to the SAP S4/HANA cloud platform rollout, and as a result, provide greater value to our partners," Shashank Kumar, Co-founder & CEO, DeHaat, said on the partnership with SAP.

DeHaat, which has raised $115 million funding in October, in aiming to improve the social, economic, and environmental sustainability of Indian agriculture and aid the growth of local micro-entrepreneurs.
At present, the company offers services to 1.3 million farmers across 11 Indian states including Bihar, Jharkhand, Uttar Pradesh, Gujarat, Maharashtra, Madhya Pradesh, Rajasthan, West Bengal, Odisha, Haryana & Chhattisgarh with plans to expand its service network to five million farmers by 2024.
Shyam Sundar Singh, Co-Founder and Executive Director, DeHaat, said, "We have been able to standardize business processes thanks to the implementation of SAP S4/HANA cloud, which is used by some of the biggest corporations worldwide."
He added that the company can now create process excellence across the entire business by increasing visibility, improving documentation, and reducing manual interventions.

"India is traditionally an agrarian economy and the second largest gross agricultural producer in the world. By various industry estimates, India loses around 20% of agricultural output due to fragmented logistics and complex supply chain process, said Sanket Deodhar, VP- Unicorns & Digital Natives, SAP India.
"Agricultural innovations such as cloud technology and AI-enabled insights can take the guesswork out of farming practices and processes, with improved efficacies and operational agility. We are excited to work with DeHaat to revolutionise India's farming supply chain and aid production efficiency through data-driven innovation," he added.
According to a September 2021 EY report, 'Agritech - towards transforming Indian agriculture', adoption of technology in agriculture (agritech) is helping in solving several challenges across the spectrum of the traditional agriculture value chain, and presents a market potential of $24b by 2025.

Tech giants such as Amazon recently began offering real-time advice and information to farmers to help them inform their decisions on crops. Microsoft is also working with 100 villages and several startups in this sector to deploy AI and build new agritech platform.
---