Digital investments are becoming increasingly crucial for enterprises seeking to grow and stay competitive. Whether it is consumer engagement and customer experience on the revenue side or cycle time to internal business and operational processes, enterprises are heavily leveraging digital solutions to help them stay resilient and competitive. Today, virtually all businesses are run digitally.
Yet, there is a significant digital divide between what businesses want to do and what they're doing in recent years, according to recent research. More than 2,500 business executives were surveyed across 25 countries and although 93% of respondents said they were "very or somewhat" active in digital transformation, only 26% had completed more than half of their initiatives. Besides, many businesses are still unsure how to monetize their investments in digital transformation.
Exploring the gap between digital aspirations and reality
This gap is primarily due to a lack of governance and standards. Enterprises must create a governance framework that establishes roles and responsibilities for digital initiatives. This framework must also identify the required resources and standards for execution. Without these elements, the disconnect between what is promised and what is delivered will continue.
Another gap is a lack of leadership commitment to digital transformation. Senior executives must articulate the vision for change and provide the necessary resources to make it happen. The goal should not simply be to digitise existing processes but reinvent the business through new customer experiences, products and services and build a resilient organisation. Additionally, enterprises must train employees to bridge this gap and enable digital transformation.
Furthermore, companies must develop a culture of innovation to embrace change. Enterprises must empower employees to experiment and try new things to bring about rapid transformation. Creating an environment where risk-taking is encouraged and failure is seen as a learning opportunity is vital.
Improving governance and standards
Enterprises must improve governance and standards while implementing digital to improve overall execution. Without a framework, ensuring that all digital initiatives are aligned with business goals can be difficult. Moreover, without standardised processes and protocols, there is a greater risk of inconsistency and fragmentation across the organisation's digital channels, leading to sub-optimal realisations of returns from digital investments.
Effective governance and standards enable enterprises to manage digital transformation initiatives better, ensuring that all stakeholders are aware of and aligned with the project's goals. By improving aspects of enterprise architecture, businesses can ensure that their digital initiatives are executed efficiently and effectively, resulting in enhanced organisational performance.
Leadership commitment and investment in skills
When leaders are committed to and involved in digital transformation, their organisations are more likely to see success. Leaders can set the tone for the organisation and create a culture of innovation while also assisting employees in understanding and embracing digital transformation.
Enterprises should invest in building digital skills by outsourcing, partnering and building internally. Outsourcing helps enterprises quickly ramp up capabilities in specific areas, while partnerships provide access to new technology and expertise. Enterprises can also create internal skills by offering training programs and encouraging employees to adopt new technologies.
Building a culture of innovation
For an enterprise to successfully undergo digital transformation, it must create a culture of innovation and risk-taking. Employees must be empowered to experiment and try new things, despite some failed attempts. By taking risks and being creative, employees can bring about rapid transformation and realise the returns from digital.
Finally, enterprises can incentivise risk-taking by establishing rewards programs. For example, some enterprises encourage employees to dedicate a part of their time to innovation projects and tie their performance rating and variables to enthusiastic participation in such initiatives.
Digital investments can be transformational for enterprises only if they are made with the right strategy. By understanding their business needs and objectives and selecting the right digital solutions, enterprises can make these investments work for them. In doing so, they will be able to reap the benefits of increased efficiency, improved customer service and engagement, and a competitive edge.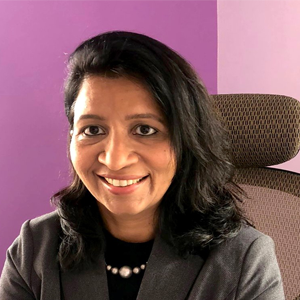 Srividya Kannan
---
Srividya Kannan is the Founder and Director of Avaali Solutions.
---