Meta likely to begin large-scale layoffs this week: Report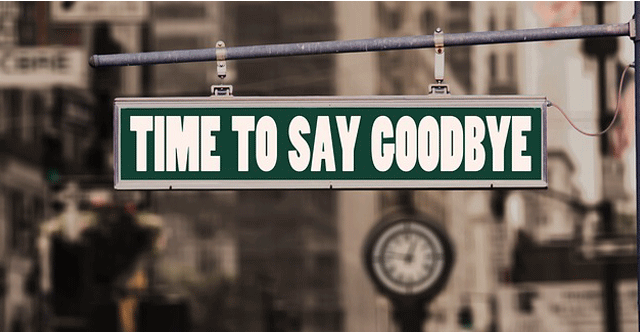 Facebook parent Meta Platforms is reportedly planning to start large-scale layoffs this week that is likely to affect thousands of employees.
A report by the Wall Street Journal said that Meta plans to lay off employees this week, citing people familiar with the matter, adding that the job cuts "would be the most significant at the company since it was founded in 2004" even though it was unclear how many people would be fired and in which departments.
Meta had 87,314 employees at the end of September, up 28% up from a year ago. The company has been struggling financially for months and has been increasingly cutting down on costs.

The Silicon Valley tech major, which owns Facebook, Instagram, WhatsApp and Messenger, has spent billions of dollars on its metaverse business, an immersive online world. Last month, Meta posted a 50% dip in quarterly profits and its second straight sales decline. The company said at the time that it would be "making significant changes across the board to operate more efficiently," including by shrinking some teams and by hiring only in its areas of highest priority.
At the same time, digital advertising, which forms the bulk of Meta's revenue, has weakened as advertisers have pulled back, affecting many social media companies. It was also reported in September that Meta was planning to cut expenses by at least 10% in the coming months, in part through staff reductions.
The cuts expected to be announced this week follow several months of more targeted staffing reductions in which employees were managed out or saw their roles eliminated.

Not just Meta, in 2022, a number tech companies — both big and small — have either announced job cuts, or have frozen hiring citing reasons such as with sluggish consumer spending, higher interest rates and global economic uncertainty. According to Crunchbase News tally, as of late October, more than 52,000 workers in the US tech sector have been laid off in mass job cuts so far this year.
The most dramatic of all exits was Twitter, which has laid off almost half its workforce. There's chaos and uncertainty in the company under new owner Musk, who tweeted on Friday, "Unfortunately there is no choice when the company is losing over $4 million per day", and added that "everyone affected was offered three months of severance pay".
Last month, a Microsoft spokesperson confirmed that the company let go of additional workers as the software maker's revenue is expected to slow, thanks to weaker sales of Windows licences for PCs. Chipmaker Intel is cutting jobs and slowing spending on new plants in an effort to save $3 billion next year, it said recently, in response to declining demand for the company's consumer chips, resulting from a shrinking PC market.

Also, hard drive maker Seagate Technology announced last month that it plans to cut 8% of its global workforce, or about 3,000 employees, citing economic uncertainty and declining demand for its parts.
Earlier this year, US-based Coinbase laid off 18% of its total staff, around 1,100 workers, citing a looming recession, the crypto winter, and its own overly optimistic growth projections. It has been tough for Netflix too which has seen two rounds of job cuts this year, first in May and second in June. In all, the company has laid off around 500 employees.
In July, Shopify CEO Tobi Lutke announced that the company would lay off 10% of its staff, roughly 1,000 workers. Shopify benefited immensely from ecommerce boom during Covid. In late August, Snap CEO Evan Spiegel in a memo to employees said that the company would cut its workforce by about 20%, or more than 1,000 workers. Spiegel cited bleak forward-looking revenue projections and said the major restructuring was necessary to "ensure Snap's long-term success in any environment."

San Francisco-based company Lyft said earlier this month that it would lay off 13% of its workforce, or about 700 employees, in the ride-hailing company's latest cost-cutting step to cope with a weakening economy. More recently, fintech firm Stripe said it is laying off 14% of its workers, impacting around 1,120 of its 8,000 employees, with Stripe CEO Patrick Collison citing economic downturn ridden with inflation and other macroeconomic challenges as the reasons.
---