Corning claims its new Gorilla Glass Victus 2 can protect phone screens from concrete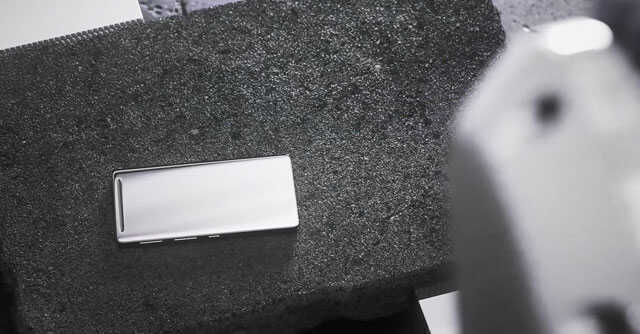 Corning on Wednesday unveiled the latest generation of its durable glass meant to save phone screens from cracking or scratching. Called Gorilla Glass Victus 2, the new protective screen will debut "within the next few months" — which reports claim could feature on the upcoming Samsung flagship. The glass, according to the company, has been designed specifically keeping concrete surfaces in mind — and according to a statement on the matter, Corning said that its new glass can help an average-sized modern day smartphone survive a one-metre drop on a concrete surface.
In real-world terms, this suggests that Gorilla Glass Victus 2-equipped phones would be able to survive a fall on a pavement from approximately waist height — which seems appropriate since most smartphones are kept in trouser pockets, and suffer accidental falls in case of slippage.
"Today's smartphones are nearly 15% heavier, and screen sizes are up to 10% larger, than they were four years ago – increasing both the stress on the cover glass and the probability of damage," said David Velasquez, vice-president of Gorilla Glass, in a statement.

To tackle this, Velasquez said that the company wanted to create "glass composition that was durable enough to better survive drops from waist height onto rougher surfaces than asphalt, and to improve cover-glass performance for larger and heavier devices."
Corning's latest generation protective glass comes as smartphones get heavier, thanks to larger image sensors, more equipped processors, and large batteries. More durable screens have also seen refurbished smartphones rise as a sector in India — a Mint report in August this year stated that refurbished smartphones were expected to grow 18% this year, amid a rise in prices of new phones.
With more durable screens coming to phones of all sectors, it remains to be seen how offerings such as the Gorilla Glass Victus 2 impact the smartphone repair and refurbishing industry, in the long run.

---