IT firms set to beat forecasts for December quarter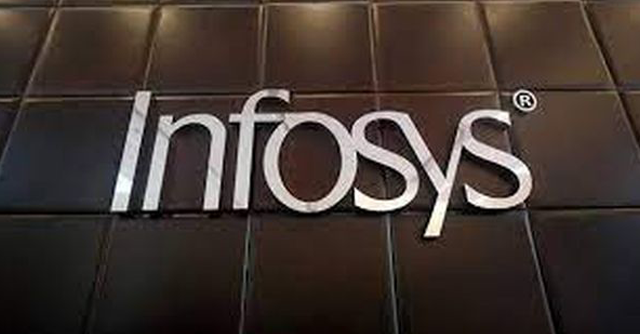 New Delhi: The domestic information technology (IT) services industry, which typically sees a seasonally weak December quarter every year, may be set to beat forecasts this time, say experts. Large-cap firms, like Tata Consultancy Services (TCS), Infosys, Wipro and HCL Tech are set to report their December quarter earnings on January 8, 13, and 12, respectively. Analysts said that rising operating margins should be the headline this month.
A rising operating margin, which is a calculation of a company's profits after taking into account all operating expenses, typically signifies higher net profit and earnings per share, thus making a company more attractive to shareholders.
Large-cap IT firms were earlier expected to report a weak December quarter earlier on the back of concerns around inflation in western markets like US and EU, slowdown of tech spends in sectors like banking and financial services, and sustained high attrition levels leading to steep employee costs.

For instance, market researcher BNP Paribas' report on Indian IT services, published on Thursday, said that IT spends "will be resilient", and "medium to long-term growth drivers remain intact".
"We expect margin to rise sequentially, as supply-side pressure eases." said Kumar Rakesh, vice-president of equity research at BNP Paribas. He added that the large-cap IT sector is better placed to see margin expansion, and thus outperform their own revenue guidance and analyst expectations for the quarter.
Further, Ruchi Mukhija, vice president of equity research at financial research firm Elara Capital, said that the margin uptrend in the IT sector should be a result of lower attrition levels than previous quarters, along with lower employee costs. "Many freshers who were onboarded in the previous years will now see their training periods completed, and brought into the regular payroll sphere. This should allow IT companies to utilize their employee resources and not see them just add to company costs," she said.

Chirajeet Sengupta, partner and global tech services head at Everest Group, said that "easing up of some of the labour market situations" should also help margins. "During this downturn period, there is going to be some tapering of revenue growth. So naturally, during this period, investor focus will turn to margins. Consequently, there will be greater focus on this from service providers. As a result, margins will largely be stable," Sengupta said.
He added that factors such as lower employee costs, coupled with rupee depreciation, can help boost margins. "There are forex tailwinds for these IT firms, which can help them bring in higher revenue and profit margins," he said.
However, there is still a word of caution in the market. "The labour costs are yet to go down sharply. Hiring has slowed, but salaries are yet to see a clear decline. There should be some improvement, since even some of the bonuses were not fully paid. But, it is unlikely to see a big jump during this quarter — and the upcoming results would help clarify if the IT services firms have done anything different for better margin management," said Akshara Bassi, research analyst at Counterpoint.

Bassi added that a number of IT firms resorted to hiring outsourced contractors for critical projects. "Given that contractors do not reflect in payrolls, this could be a factor that affects margins," she said.
Bassi also said that another factor that could affect margins during the seasonally weak and uncertain quarters of December, or the upcoming March quarter, is if large and long-term deals signed over the past quarters start coming to fruition. "We may see the market situation become clearly better after the June quarter this year," she added.
Everest's Sengupta concurred. "India's IT industry, through its history, has been really good at managing margins, and even in times of margin headwinds previously, IT firms have kept it within acceptable limits. There is going to be minor expansion, but there will always be a trade-off. We remain slightly cautious, and even though attrition and employee cost declines suggest good margin expansion, there are two contradictions," he said.

"The first would be some amount of pricing pressure from the supply side in a recessionary environment, which may pull back into the margin expansion. Second, even in falling attrition, there will be high demand for talent in certain category — such as data scientists or cyber security analysts, which continue to be hot markets with scarce talent. This could have a moderating impact on the margin story, at least for now," he said.
To be sure, the IT industry has already showcased margin stability in the past two quarters — despite slow growth factors. TCS, India's largest IT firm by market cap, reported 23.1% operating margin during the June quarter, followed by 24% operating margin in the September quarter. Infosys, India's second-largest IT firm, reported 20% operating margin (on dollar revenue) during the June quarter, followed by 21.5% in September. These, as per analysts, could see further improvements in the coming quarters — including the recently concluded December quarter.
---