Google-backed Dunzo fires 3% staff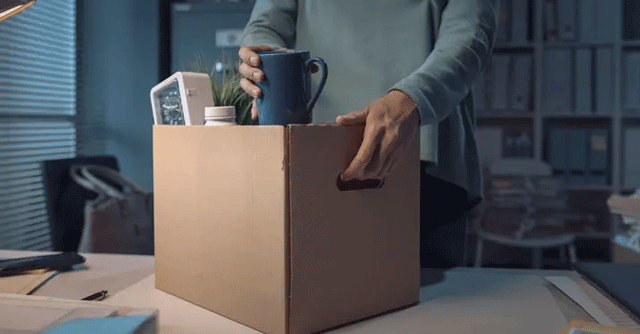 Google-backed delivery platform Dunzo has laid off 3% of its workforce last week citing restructuring, joining the long list of Indian startups that have recently trimmed their headcount to cut costs.
According to LinkedIn, Dunzo claims to have an employee base of 3,000 staff, which indicates that the startup has shown the door to 90 employees. The company did not disclose an official figure of the number of employees laid off.
"As we scale from 10 to 100, we are learning how to redefine business processes at scale. Any decision that impacts people is tough and always our last option. Last week, we had to part ways with 3% of our team strength," said Kabeer Biswas, co-founder and chief executive officer (CEO), Dunzo.

"Whatever the numbers, these are people who chose to build their careers with Dunzo, and it is sad to have talented colleagues leave us. We are extending the best support possible to help them during this transition," Biswas further said.
Dunzo last raised $240 million in a funding round led by Reliance Retail Ventures Ltd and participated by other investors, including Lightbox, Lightrock and others at a post-money "conservative" valuation of $800 million earlier in January 2022. It was also looking to raise $250-300 million to help with its expansion plans and fund its quick commerce business.
In FY22, the company's loss more than doubled to Rs 464 crore from Rs 229 crore in the previous fiscal. Its operating revenue increased 2.1x to Rs 54.3 crore from Rs 25.1 crore in FY21.

Dunzo was earlier targeting a 2023 IPO. However, the company is allowing for some more time for its quick commerce business to mature before going public. The quick commerce category is getting built over the next two or three years, Biswas had said in an interview last year.
In the past several months, Indian tech startups appear to be expediting to cut costs as they focus to turn profitable as soon as possible.
Besides Dunzo, another Google-backed company that has announced massive layoffs is ShareChat's parent firm Mohalla Tech Pvt. Ltd, who fired around 20% of its employees citing "external macro factors".

Cloud kitchen brand Rebel Foods, which operates brands such as Faasos, Behrouz Biryani and Oven Story, as well as edtech unicorn Lead School have also sacked employees in the recent past.
---