Netflix CEO Reed Hastings steps down, names successor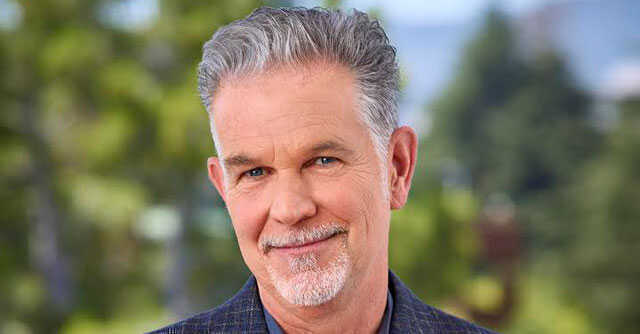 Netflix founder Reed Hastings has announced that he is stepping down as co-CEO of the firm and handing leadership to longtime partner Ted Sarandos and chief operating officer Greg Peters. This update arrives as the streaming company has reportedly been gaining new customers.
Hastings took to Twitter and wrote: "Ted & Greg are now co-CEOs. After 15 years together we have a great shorthand & I'm so confident in their leadership."
Ted & Greg are now co-CEOs. After 15 years together we have a great shorthand & I'm so confident in their leadership. Twice the heart, double the ability to please members & accelerate growth. Proud to serve as Executive Chairman for many years to come https://t.co/oYc0laqMXQ

— Reed Hastings (@reedhastings) January 19, 2023
The news comes as Netflix's subscriber growth is on the rise again, a hopeful indicator that the company's decision to include ads in a cheaper version of its video streaming service is helping it compete with more established rivals and win over cost customers struggling with inflation.

In a blogpost, Hasting said, "It was a baptism by fire, given Covid and recent challenges within our business. But they've both managed incredibly well, so the board and I believe it's the right time to compete my succession."
Even before the end of the first half of 2022, Netflix announced a drop in membership, mostly attributable to the service's password sharing policy. In an effort to win customers back, the corporation has been using a methodical approach to its operations in recent years.
Netflix announced a cheaper, ad-supported version in 12 countries in November to jumpstart expansion. It has also declared its intention to restrict the practice of password sharing.

This quarter, Netflix will begin rolling out features, according to Peters, in an effort to turn more people who share their passwords into paying members. He said that it won't be "universally popular", drawing parallels between it to a price hike that causes more cancellations at first but ultimately generates more money.
Hastings took over as CEO of Netflix from his friend and co-founder Marc Randolph in the late '90s, and he stayed in that post for nearly two decades.
The idea of Netflix came to him when he returned a copy of "Apollo 13" to his local Blockbuster video shop and was charged a $40 late fee, which he claims inspired him to start the DVD-by-mail service in 1997.

In 2007, Netflix evolved into a video streaming service that shook Hollywood and prompted its media competitors to pour billions into competing offerings.
As of the end of December 2022, the firm had 231 million subscribers across the globe.
---