Enterprises start deploying private 5G networks in India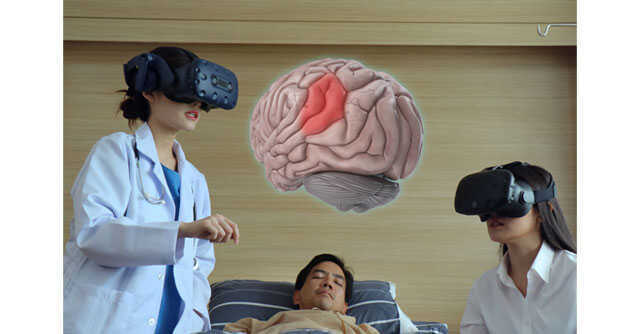 After consumer 5G rollouts back in October, Indian telecom firms are now starting to deploy private 5G networks for enterprises in the country. Such networks are dedicated to a particular site that's run by an enterprise on its own or in collaboration with a telecom or equipment provider. It is completely disconnected from public networks, which frees enterprises from any concerns, like bandwidth issues etc. that can impact operations.
With the deployment of 5G networks, private 5G networks are expected to become a key source of revenue for telecom companies. According to a March 2022 report by analysis firm the International Data Corporation (IDC), the global revenue from 5G wireless infrastructure is expected to grow to $8.3 billion by 2026 from $1.7 billion in 2021. Deployments in India will be part of this overall market.
For instance, last month Apollo Hospitals announced that they had conducted an artificial intelligence (AI) guided colonoscopy procedure. The image processing required for the procedure was done in real-time using the hospital's own private 5G network, built by telecom firm Airtel.

This was one of the first use-cases of private 5G networks seen in India. Airtel, in partnership with IT firm Tech Mahindra, also deployed a private 5G network for Mahindra & Mahindra's auto manufacturing unit in Chakan, Pune. At the time, the company said that the deployment would make the facility India's first 5G enabled auto manufacturing unit. The technology would be used to automate computer vision-based inspection of the plant, among other things.
"We are currently engaged with a number of big corporations in industries spanning manufacturing, mining, automotive, healthcare, and oil and gas Industries," Ganesh Lakshminarayanan, CEO of Airtel Enterprise Business, told Mint.
"We strongly believe that the true potential of 5G would be realized from the use cases developed by enterprises. Over the last two years, our investments in 5G and 5G-related, including acquisitions, would be in excess of $300 million," said Manish Vyas, President, Communications, Media, and Entertainment Business, and CEO, Network Services at Tech Mahindra.

But Airtel and Tech Mahindra are not alone in such deployments. Telecom equipment provider Ericsson has created a new unit called Business Area Enterprise Wireless Solutions to handle private network solutions for B2B and B2B2C customers.
Ericsson acquired enterprise US-based 4G and 5G solutions provider Cradlepoint in 2020, and is using the company's services to provide private 5G solutions for firms. Nitin Bansal, MD, India & Head of Networks, Southeast Asia, Oceania, and India at Ericsson, told Mint that its services extend to all markets, including India.
A feature of 5G networks called network slicing is used for providing such solutions. This allows firms to create dedicated virtual networks on demand for temporary ultra-low latency use cases. A private 5G network is also more secure than a public 5G network as they are closed and private, which is why they are often used for secure deployments in factories, etc.

According to Bansal, the initial use case of a private 5G network will be around gaining operational flexibility, efficiencies, and reliability. "For instance, the manufacturing sector may look at 5G for introducing solutions like smart manufacturing, massive Internet of Things (IoT), and robotic process automation (RPA) to achieve greater efficiencies, flexibilities, and quality," he said, adding that manufacturing, healthcare, education, media and entertainment, and energy and utilities sectors are actively leveraging 5G technology.
To be sure, private 5G networks in India will be deployed through millimeter wave frequency bands, which were auctioned at the 5G auctions last year. India auctioned spectrum in the 24 to 100GHz bands, which provide higher bandwidth and frequency, allowing faster data transfer rates.
Millimeter waves are also useful for eliminating the need for fiber optic connections, offering comparable connectivity standards in areas where laying fiber is infeasible. Airtel's Lakshminarayanan said that the mmWave spectrum is utilized for providing huge capacities and will be used for building networks at places where there's large consumption and content creation happening at the same time.

The three Indian telcos, Airtel, Jio and Vodafone-Idea, all acquired spectrum in 26GHz mmWave band. Airtel acquired spectrum worth ₹5,592 crore in the 26GHz band, while the Adani Group also acquired 400MHz spectrum in 26GHz band worth ₹212 crore. The total spending of all telcos on this band was ₹14,709 crore.
To be sure, deploying private 5G networks can be expensive as it requires an initial investment for infrastructure deployment, but experts believe that it can become cost-effective in the long term. There are subscription-based private 5G models too, which ease that initial investment, they said.
For instance, cloud services provider Amazon Web Services (AWS) offers private 5G, charging them on the network coverage and capacity they request. According to AWS, enterprises are billed hourly for the number of small-cell radio units (RUs) active in the network with a minimum commitment of 60 days for each RU ordered. There are no upfront fees or per-SIM charges associated with AWS Private 5G.

A telecom expert, who requested anonymity since they were working on private 5G use-cases for clients, said that deployment costs will vary according to the number of small cells or base stations deployed in the area. They couldn't provide the exact cost, but said that the number of such equipment required could vary vastly between a small office setup and a large auto factory or mine.
A base station is a transceiver on mobile towers that connects wireless devices to the Internet or other devices. For proper 5G coverage, telcos are required to install 5G base stations. Lack of enough base stations is one of the reasons for poor 5G coverage for consumers, as was reported by Mint in November. A small cell is a miniature base station deployed at a macro site with high data capacity requirements.
---