TCS signs £600mn contract expansion with UK insurance provider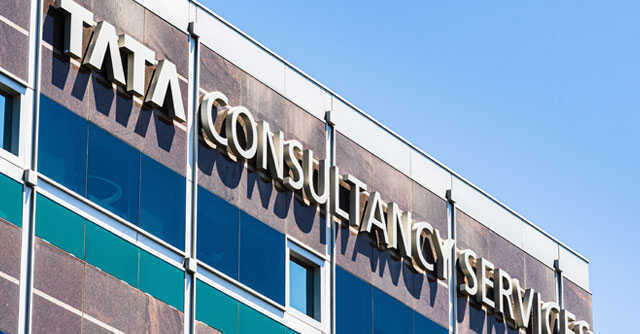 Tata Consultancy Services (TCS), India's largest information technology (IT) services company by market cap, announced a £600 million expansion of a digital transformation contract with UK-based insurance and financial services firm, Phoenix Group. The deal, which will count among the largest deals signed during the ongoing final quarter of FY23, will see TCS offer its 'BaNCS' platform to the Phoenix Group, including handling customer administration and servicing of Phoenix's life insurance subsidiary, ReAssure.
As part of the project, TCS will offer end-to-end customer service digitisation for Phoenix, and build self-service tools. The former will also implement analytics to improve customer satisfaction and retention for the company. TCS will also use tools built by its UK Innovation Lab to offer service improvements to employees and customers of the group, the two companies said in a joint statement.
The deal announcement comes after TCS reported the third successive quarterly sequential decline in total contract value (TCV) of new deals signed through the quarter, after recording its highest-ever quarterly new order booking of $11.3 billion in last year's March quarter (Q4FY22). Since then, the total value of net new deals fell to $7.8 billion as of the December quarter, announced by the company during its earnings call on January 9.

During the earnings call, Rajesh Gopinathan, chief executive of TCS, said that the status of TCS' TCV for the December quarter was a reflection of market sentiments. However, industry experts said that the overall market sentiment remains positive, despite uncertainties.
"We do not see too much cause for concern. It is important to note that we do not expect to see the high deal booking values that we've seen in 2021 and early 2022, but the market remains buoyant. There are pockets of slowdown, such as Europe, in 2023 — but, the overall macroeconomic conditions are already improving. For instance, the US reported 2.9% economy growth in the December quarter, so there are positives. This keeps the market resilient," said Chirajeet Sengupta, partner, global technology services at consultancy firm, Everest Group.
Analysts also noted that after a phase of strong growth buoyed by the demand for digitisation, between 2020 and the first half of 2022, a slowdown in the growth pace of net new deals signed by IT firms was expected. Global inflationary concerns, coupled with cautious spending among key client sectors for IT companies — such as banking, financial services and insurance (BFSI) — have been among the factors adding up to a slowdown in large deal signings for the sector.

On December 27, 2022, Mint reported that new deal signings could see a shift from being driven by a handful of multi-year large deals, to a larger number of shorter duration deals that are lesser in value. This, according to industry analysts, was expected as companies look for continuing digital transformation projects, while moderating expenses in the near-term.
---