Amazon's Zoox carries passengers on public roads in autonomous car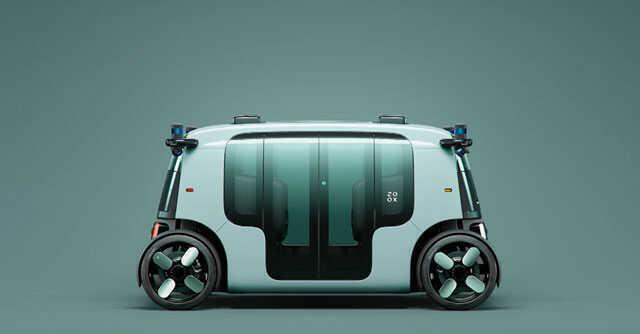 Zoox, the autonomous vehicle division owned by e-commerce and cloud giant Amazon, completed a real-world passenger transit trial with its autonomous car. On February 11, the firm's self-driving car ferried two employees as passengers from one of its office buildings in California, to a second building. To do this, the car covered a distance of over 1.5 kilometres, marking this the first time that an autonomous car travelled on a public road with passengers seated inside.
After the trial program, Aicha Evans, chief executive of Zoox, said in a press conference that the company was "looking at the line of sight for commercial (operations)." However, she did not offer a timeline for when might Zoox offer commercial ride hailing services for a wider set of customers. The trial of its autonomous car, called 'Robotaxi', took place as part of a no-cost employee shuttle service between its campuses.
To be sure, this was not the first public-road trial for a self-driving car — firms such as Google-backed Waymo, and ride hailing service Uber, have conducted public road autonomous car tests before. In October 2019, Waymo conducted a limited set of autonomous car tests on public roads, including tests that did not include a human safety driver, and only with passengers onboard. The passengers in question were selected from a limited pool of early-access riders, who had signed up for Waymo's trial program.

In March 2018, a public road trial of Uber's autonomous car led to the first registered death of a pedestrian. While the latter did have a human driver providing backup, it did not carry any passenger onboard. The fatality led to Uber pausing its trial program in the US.
Fully autonomous vehicles are tipped to become more commonplace in future. However, its initial trials have led to fatalities, leading to companies exercising caution in real-world trials. In September last year, Elon Musk-helmed electric carmaker Tesla was sued in a class action lawsuit in the US, with customers alleging false advertising by the company to promote its 'Autopilot' feature.
In November last year, Tesla was also a bystander in a manslaughter lawsuit in California, when a driver crashed into a car — killing the latter's passengers — with the Autopilot mode engaged in his Tesla Model 3 sedan.

---