Salesforce to buy 280k MWh of renewable energy to increase clean power access in developing countries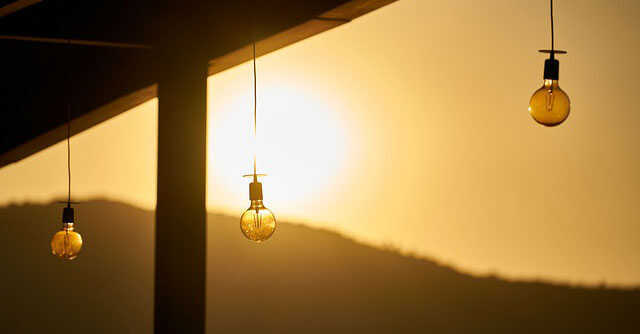 US-based technology company Salesforce announced the purchase of 280,000 megawatt hours (MWh) of renewable energy certificates to support various small-scale distributed clean energy initiatives such as solar microgrids for isolated and rural communities in developing countries.
The company said in a statement that the projects will be coordinated by Powertrust, a renewables aggregator, using distributed renewable energy certificates (D-RECs), a financial mechanism that enables organisations to deploy capital for small-scale, distributed clean energy initiatives. The funding will support projects for the next eight years, it said.
Salesforce's D-RECs purchase will focus on procuring projects in non-traditional markets like India and other emerging markets to help deliver social and environmental benefits to communities. In India, for example, through this project, a solar-powered microgrid in Nagaland where an isolated mountain community will receive electricity for the first time, the company said.

It also plans a solar microgrid in the Borneo region of Malaysia, which is home to 72% of rural Malaysians who lack access to electricity. The project will pair a solar system with a micro-hydro installation to provide reliable power, said the company. In Brazil, the project aims to replace old diesel generators with a solar-powered microgrid for a remote community along the Amazon River, reducing fuel consumption by more than 50% and benefitting around 1,000 people.
Elsewhere, in Sub-Saharan Africa, a solar and storage installation at a hospital that will help improve electricity reliability while controlling rising electricity costs.
Salesforce noted that emerging countries have been largely excluded from corporate purchasing for a number of reasons, including difficulty aggregating and certifying multiple small-scale projects. "Nearly 95% of corporate renewable energy purchases today take place in North America and Europe. We need to ensure the rest of the world isn't left behind," said Megan Lorenzen, who leads power sector decarbonsation for Salesforce.

At the end of September 2021, Salesforce announced that it was a net-zero company "across its full value chain" and had reached 100% renewable energy for its operations.
Not only Salesforce, on January 26, Microsoft forged a strategic alliance with solar panel manufacturer Qcells to curb carbon emissions and power the clean energy economy.
The partnership aims to enable a "strong supply chain for new renewable electricity capacity projected to require at least 2.5 gigawatts of solar panels and related services, which is equivalent to powering over 400,000 homes," Microsoft said in a statement.

Qcells, owned by Hanwha Solutions headquartered in Seoul, said, it will work with the tech giant to create solar projects and will also provide panels and engineering, procurement and construction (EPC) services to selected solar projects Microsoft has contracted for through power purchase agreements (PPAs).
The Redmond company has also set a goal of cutting its greenhouse gas emissions by "more than half" by 2030 and said that it won't be able to meet the target unless it can encourage more solar and wind energy to come online.
In a report published on June 2021, the International Energy Agency (IEA), a Paris-based autonomous intergovernmental organisation that provides policy recommendations on global energy, warned that annual investments in both clean and fossil-based energies have fallen by one-fifth for developing nations and emerging economies since 2016, on average. To align with the IEA's net-zero vision by 2050, renewable energy investment in developing nations must increase sevenfold, it said.

---