Indian tech sector to grow 8.4% in FY23 to $245 billion: Nasscom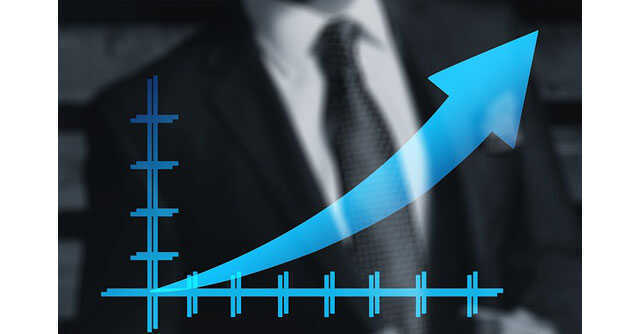 The Indian technology industry is set to grow by 8.4% in FY2023-end to become a $245 billion sector, IT industry body Nasscom said on Wednesday.
The sector had revenues of $226 billion in FY2022, the industry body said in its Strategic Review 2023 presented on the side-lines of Nasscom Technology Leadership Forum (NTLF 2023), adding that the cross-currency headwinds have reduced over 2% of the revenue growth.
Debjani Ghosh, President, Nasscom, said that the sector added 2.90 lakh new jobs to take the overall number to 54 lakh employees in the sector. Besides, the top-five companies have a strong deal pipeline of $18 billion.

Despite global headwinds, with the industry taking a "cautiously optimistic" approach, it is expected to showcase strength and resilience, she said, adding that the "tech industry in India is on track to accelerate growth to $500 billion by 2030".
A report published in November 2022 by market research firm Gartner also said that IT spending by businesses in India is projected to grow 2.6% in 2023. The report said that even with the looming tensions of global inflation and the weakening rupee, Indian businesses will continue to increase their spending in key segments of information technology next one year.
As per the Nasscom review, in the current fiscal, sectors such as banking financial services and insurance (BFSI), manufacturing, and telecom, showed maximum resilience. India's digital infrastructure also played a key role in driving India's domestic tech adoption.

Besides, domestic revenue is growing 13% from FY22 in rupee terms, with a significant uptick in digital spending amongst Indian enterprises. With continued investments by the government and enterprises in emerging technologies, India's domestic sector emerged as the great propeller, said Ghosh.
The industry continues to be the net employer with over 5.4-million workforce, creating 290,000 new jobs in FY2023. With a 36% digitally skilled workforce, the industry remains on the top in terms of artificial intelligence (AI) skills penetration, the second largest in terms of AI/ML and big data analytics talent pool, globally and third globally, in terms of installed supply of cloud professionals, said Nasscom.
The report noted that from only around 26-28% in FY2020, to leapfrogging to over 32-34% in FY2023, there has been increasing penetration of digital tech in the industry. Within this, Analytics, Cloud, and Cybersecurity are emerging as the fastest growing segments wherein the share of Cloud deals was reportedly 4X of pre-pandemic levels.

Besides, the industry currently has over two-million women employees, and reported a net addition of over 140k women employees during the year, said Nasscom.
---