Nearly 62% of employers to hire more women in STEM this year: Report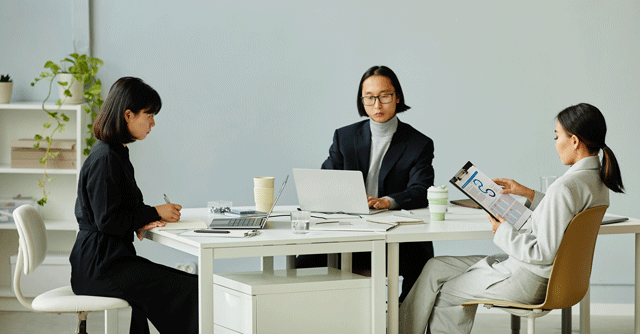 Around 62% of companies plan to hire more women in the field of science, technology, engineering and maths (STEM) in FY24 than they did in FY23, with 38% saying they will expand the number of women in STEM by 11-20%, a new survey revealed.
NTT DATA and NLB Services conducted a study titled "Bridging the skills gap — Towards an equal workplace," which found that 57% of women enrolling in STEM courses felt confident in finding a suitable employment upon graduation. Some of the most compelling arguments in favor of taking STEM classes are the opportunities to acquire the technical expertise and the supplementary skills need to compete for today's jobs.
The report stated that the Indian female workforce (almost 56%) is also preparing for promising career options, as India provides roughly 31.7% of the world's total STEM graduates and reaffirms its position as one of the largest STEM employment marketplaces in the world.

When it comes to the number of female online students, India comes in at number two, just behind China. Further, it shows that the proportion of women enrolling in online STEM courses in India rose to 32% in 2021 from 22% in 2019. Among the employers polled, 54% are confident that STEM education would help narrow the skills gap, and 61% are confident that recent graduates are prepared for careers in their fields.
Women with STEM backgrounds are projected to be hired at a higher rate in the retail/e-commerce, healthcare/pharma, and IT/ITeS industries in the upcoming fiscal year (2023–24). In addition, 58% of employers believe that increasing gender diversity in the workplace will help them increase profits and attract and retain top talent. Importantly, about 31% of businesses want to launch initiatives aimed at luring women back into the workforce to boost gender diversity.
Sachin Alug, CEO, NLB Services, said, "With women representing just about a quarter of the STEM workforce globally, it's time we set out to answer the burning questions pertaining to this divide. From finding the root causes behind this gap to taking proactive steps and remedying the situation, the list of action items is long but surely not unachievable."

According to Terri Hatcher, Chief Diversity, Equity and Inclusion Officer at NTT DATA, "As a leader in digital business and IT services, we strongly believe that promoting gender diversity is not only a social responsibility but also a crucial business imperative, as it plays a significant role in fostering innovation and driving revenue growth."
According to the report, the majority of women (66%) who work in STEM fields realize the significance of acquiring new skills in order to compete in the modern work force. There is a significant gender difference in STEM fields, with women citing lower salary (57%), less flexible work hours (44%), and fewer childcare benefits (36%).
---