Google Cloud, partners with AI startup Replit to take on GitHub Copilot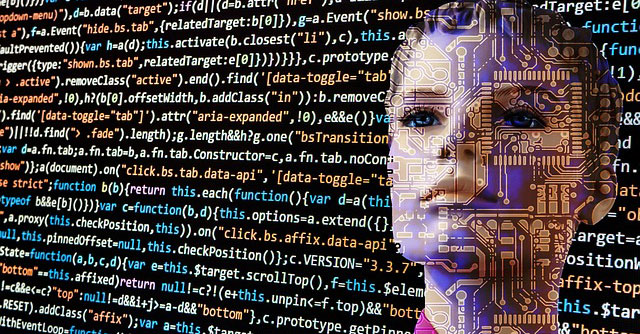 Alphabet's Google Cloud has partnered with San Francisco-based start-up and online integrated development environment (IDE) Replit to integrate its AI-based code suggestion tool into its cloud platform. An IDE is a software application that helps programmers develop software code efficiently.
The announcement comes just one week after Github announced the launch of Copilot X, an upgraded version of its AI-driven software development platform that adopts the latest OpenAI GPT-4 model and expands Copilot's capabilities, adding chat and voice features and allowing developers to get instant answers to questions about projects.
GitHub Copilot is a programming tool powered by OpenAI's Codex language model, which provides code suggestions based on comments and functions input by programmers, like a super autocomplete function.

According to Google's agreement with Replit, Google will give the startup access to its computing resources and customized AI models. In response, Google Cloud and Workspace developers will gain access to Replit's collaborative code editing platform.
Replit's Ghostwriter code generator is directly integrated into the company's browser-based online IDE, which can automatically complete code and respond to natural language queries. Replit CEO Amjad Masad said that "this will help programmers increase productivity and make it easier for people to fix errors and collaborate with colleagues".
The startup founded in 2016 claims to support more than 20 million developers and said that its Ghostwriter robot has helped generate more than 30% of user code, according to a statement.

"Generative AI can bring significant new capabilities to businesses and developers, including the ability to easily, safely, and scalably create new software applications and online experiences with little or no coding experience," said June Yang, VP, Cloud AI, and Industry Solutions at Google Cloud.
Yang added that Google Cloud infrastructure and foundation models in Vertex AI will power Replit's widely-adopted platform, delivering more performance and scalability to millions of developers around the world."
AI programming tools are constantly evolving. In addition to code completion, they can now generate code based on instructions in natural language text. A study published by GitHub Copilot in July 2022 said that using GitHub Copilot correlates with improved developer productivity and keeps them focused on what matters most: building great software.
However, developers should be wary of AI-suggested code completions because they are not always found to be accurate. Chris Riley, senior manager of developer relations at marketing technology firm HubSpot said in an interview published in July last year that developers must closely review any suggestions, which can negate any time saved searching developer sites for code snippets."

---