Ex-Wipro exec Rajan Kohli joins healthtech firm CitiusTech as CEO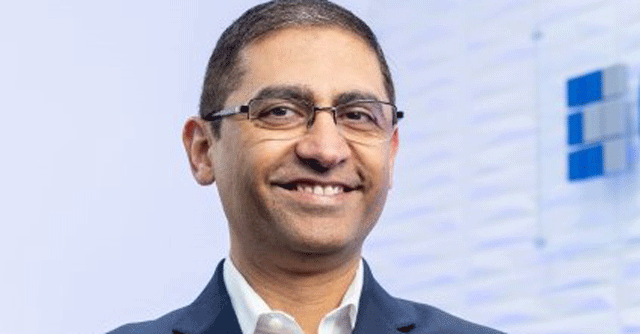 Rajan Kohli, a senior technology executive, who stepped down from Wipro in February this year, has joined CitiusTech Healthcare Technology, a US-based healthcare solutions provider as Chief Executive Officer (CEO), the healthtech company announced on Monday.
Kohli spent nearly three decades at Wipro, working in various leadership roles. Most recently, he served as President of Wipro's Integrated Digital, Engineering, and Application Services Business Line (iDEAS), and led a team of over 100,000 employees.
Set up in 2005 in New Jersey, US, CitiusTech is owned by American private investment firms Bain Capital Private Equity and BPEA EQT, along with CitiusTech co-founders Rizwan Koita and Jagdish Moorjani. It develops software and technology solutions for over 140-odd healthcare and life sciences organisations, including large healthcare providers, payers, pharmaceutical organisations and medical technology companies. The healthtech firm focuses on business intelligence, mobility and internet of things (IoT), big data, cloud computing, predictive analytics and more. In India, it has offices in Mumbai, Bengaluru, Chennai and Hyderabad.

At present, Kohli is taking over Bhaskar Sambasivan, who joined CitiusTech in May 2021 as president and became the CEO in November that year is stepping down from the role. The company cited he is stepping down "owing to personal and family reasons".
Thanking Sambasivan for his contribution in the company and welcoming Kohli in the team, William Winkenwerder, Chairman, CitiusTech said that Kohli "is a proven leader with a breadth of business experience and a strong track record of driving transformation and scaling successful businesses. He brings tremendous leadership capabilities and expertise in digital, engineering and application services with an innovation-led approach to drive the next phase of growth for us".
Prior to his current role, Kohli was President of Wipro Digital, Wipro's digital transformation business unit which he incubated and scaled to become one of the largest and most recognised businesses of Wipro. During his Wipro tenure, Kohli has also led the Banking and Financial Services (BFS) vertical. He headed this business globally, with responsibility for client satisfaction, revenue, profitability and capability development. He also has served as Wipro's Chief Marketing Officer.

Kohli graduated from Indian Institute of Management (IIM), Bangalore, with a specialisation in marketing and finance. He also holds an Engineering degree in electronics and communications from Punjab Engineering College (PEC), Chandigarh.
"With healthcare and life sciences industries undergoing massive digital transformation, we are well positioned to drive meaningful impact for organisations in the sector" he said, adding that CitiusTech has "outstanding talent and exceptional leadership and together with a strong client portfolio and partner relationships…." where he is looking forward to "accelerate growth and unlock additional value".
In November last year, CitiusTech acquired Wilco Source, a specialist in Salesforce solutions and services, to strengthen its patient and member-centric digital offerings.

---