Public cloud services market in APAC to reach $153.6 bn in 2026: IDC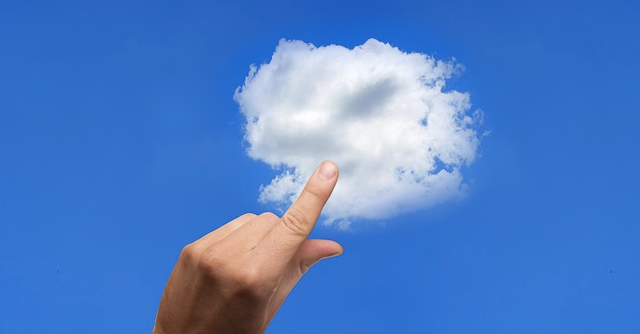 The public cloud services market in APeJ (Asia Pacific excluding Japan) market will increase at a compound annual growth rate (CAGR) of 23.5%, from $53.4 billion in 2021 to reach $153.6 billion in 2026, according to a new report published by market research firm International Data Corporation (IDC).
IDC said that public cloud services in the region to grow at a year-over-year (YoY) rate in 2022 at 25.9% in comparison to 36.3% in 2021, as cloud migration continues to accelerate. However, it expects the YoY growth rates to slow down beginning from 2023 with a YoY growth of 24.1%, to 21.4% in 2026.
Organisations in the APeJ region are progressing their cloud adoption along the advancements offered by the cloud market segment. Organisations will continue to invest in these adjacent technologies to enhance their customer experience and business outcomes," said Shahnawas Latiff, Research Manager, Cloud Services, IDC Asia Pacific.

Infrastructure as a service (IaaS) will achieve a market value of $65.6 billion and make up 42.7% of the Asia Pacific public cloud services market in 2026. IDC predicts more organisations will continue to mature and optimise IaaS adoption and workloads to reduce capital expenditure and to operate more efficiently. Dedicated and local infrastructure service will be utilised to differentiate the IaaS offerings, said IDC.
The report said that platform as a service (PaaS) will reach a market value of $29.8 billion, contributing to 19.4 percent of Asia Pacific public cloud services market in 2026. Feature-rich enhancements in the PaaS portfolio will enable organisations to enrich their application development and have a faster ROI.
Software-as-a-service (SaaS) will grow almost more than double from $22.9 billion in 2021 to $58.1 billion in 2026, contributing to 37.8 percent of the Asia Pacific public cloud services market, the market analyst said, adding that SaaS is helping companies in the region realise a quicker RoI model as more companies are looking at digital transformation initiatives in the region.

India continues to be among the fastest-growing markets for public cloud service providers in the region due to the robust demand from large enterprises, digital natives, and from small and medium businesses in the country. A report published by market research firm Gartner on Thursday said that In India, IT spending is projected to total $108.5 billion in 2023, with more companies opting for IT modernisation and cloud migration, and will increasingly invest in cloud applications and services.
In an earlier report by IDC published in December 2022, the market research firm said that the overall India public cloud services market is expected to reach $13.0 billion by 2026, growing at a CAGR of 23.1% for 2021-26. The revenue totalled $2.8 billion for the first half of 2022, it said.
Globally too, there is heightened competition among technology companies to grab a share in the multi-billion-dollar cloud computing business. In the fourth quarter of 2022, Microsoft's Azure claims a global market share of around 23%, according to a report published by market research firm Statista in February 2023, while Amazon's AWS still leading around the 32% market share, followed by Google Cloud with 10% market share. Together, these three cloud vendors account for 65% of total spend in the fourth quarter of 2022.

---