IT spending by Indian businesses to grow 7.8% in 2023: IDC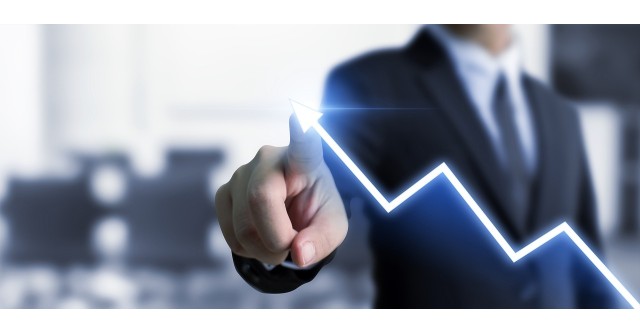 Information technology (IT) spending by Indian businesses that includes spending on hardware, software and IT services, is projected to grow 7.8% in 2023, according to a new report published on Tuesday by market research firm International Data Corporation (IDC).
According to the study, consumer IT spending including spending on devices such as mobiles, tablets, PCs, wearables, and peripherals, however, saw a drastic decline in Q4 2022 which pulled the growth to 2.1% in 2023.
Therefore, Indian IT spending for this year is projected to grow by 4.7% to $86.7 billion in constant currency, lower than its earlier prediction of 5.8% growth for 2023, as reported by IDC in October 2022.

Enterprises' immediate concerns impacting IT budgets are inflation-driven price increases, staffing shortages, IT supply chain constraints - especially on the networking side, and the impact of the weakening global economy on expected business revenues, IDC mentioned in its recent press release.
"Rising inflation and currency devaluations made technology investments costlier. Enterprises focused on immediate needs by either stretching or prioritising budgets. But with worries around weakening global macroeconomic situation, spending growth has moderated," said Vinay Gupta, Research Director, IT Spending Guides, IDC Asia/Pacific. "Enterprises still face challenges impacting their business and will look at consumption-based models to drive their focus on transformation," he added.
Meanwhile, IDC expects domestic IT services spending to grow 8.7% in 2023, driven by enterprises' need to increase customer engagement, launch new products or services, and improve operational efficiency to drive revenue growth and profitability.

Earlier this month, market research firm Gartner predicted that IT spending among Indian businesses is projected to touch $108.5 billion in 2023. The analyst firm predicted only a 0.7% increase in IT spending in 2023, as against its previous forecast in November 2022, where it projected the tech spending among Indian businesses to grow over 2.6% in 2023.
John-David Lovelock, distinguished VP analyst at Gartner, said that "many Indian CIOs are embarking on cost optimisation and efficiency that's resulting in a decline in data centre systems spending". Gartner also said that for the remaining of the year, they will remain cautious, aiming to spend on IT modernisation and growth initiatives that involves business-led investments in applications and software-as-a-service (SaaS), will drive software spending growth this year.
IDC further predicted that concerns around rising prices and higher IT inventory will persist until the first half of 2023, followed by an elongated recovery after that. The sale of traditional PCs (including desktops, notebooks, and workstations) grew marginally by shipment and is expected to rebound in 2023, especially that of mobile phones that will see some recovery in the coming quarters.

---