TeamViewer plans to increase India headcount by 30%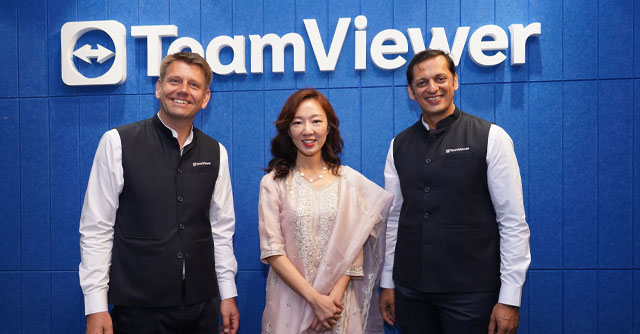 TeamViewer marks its five-year presence in the Indian market by inaugurating a new office in Mumbai. TeamViewer has announced its commitment to India and the APAC region through an expansion that seeks to strengthen its enterprise business and create innovative solutions for its customers.
TeamViewer has announced the opening of a new office in Mumbai that will function as a hub for the company's operations in India. Additionally, the office will serve as the APAC engineering talent center for solution delivery. According to the company, a new team has been established to create groundbreaking solutions that cater to the unique requirements of enterprise clients in the Asia-Pacific region.
Sojung Lee, President of APAC at TeamViewer said, "The new office will enable us to offer leading solutions and services to our customers, further scale the strong ecosystem we have built with dedicated local partners, and create more job opportunities within the Indian market."

Rupesh Lunkad, TeamViewer's Managing Director for India and South Asia, also said that the company plans to hire 30% more people in India, starting in Mumbai, by 2023.
The hiring will be run from Mumbai as part of TeamViewer's plan to grow in the APAC region. The goal is to grow the company's position in India. At Mumbai, most of the jobs will be in tech, sales, and customer service.
TeamViewer is expanding its operations in Mumbai to take advantage of the growing need for remote connections in India and the rest of the APAC region. The company just released TeamViewer online, its next-generation software for online access and help. Along with TeamViewer Tensor, a corporate remote connectivity platform, and TeamViewer Frontline, a platform for augmented reality workflow, by working with its partners.

---