Qlik announces suite of solutions for customers to leverage AI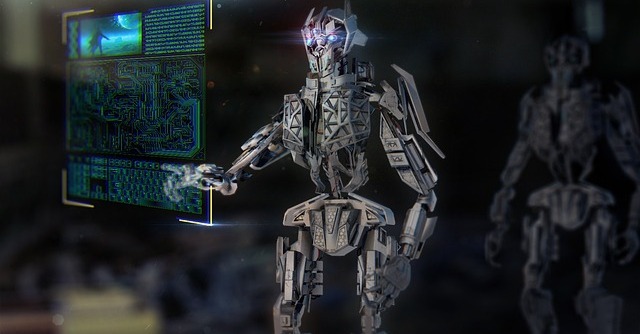 Data integration and analytics firm Qlik has unveiled a comprehensive suite of artificial intelligence solutions, known as Qlik Staige. With Qlik Staige, companies can accelerate their innovation and decision-making processes by integrating secure, governed AI and automation seamlessly into their workflows.
In today's competitive landscape, organizations are increasingly turning to AI for a competitive edge. However, many are hesitant to dive headfirst into AI adoption due to concerns related to risk, governance, and trust. Qlik Staige aims to address these concerns by assisting organizations in building a solid foundation of trusted data for AI, harnessing modern AI-enhanced analytics, and deploying AI for advanced use cases.
Mike Capone, CEO of Qlik, said, "Qlik understands that organizations are looking for pragmatic ways to leverage AI to make better, faster decisions, right now. Our competitors have made many announcements that promise future products or vision. Our difference is that Qlik customers are using AI in real ways, including leveraging a proven and trusted LLM and a full range of AI-enhanced analytics. Additionally, with Qlik Staige, our customers are transforming their organizations - as evidenced by over half a million AI models built using Qlik AutoML."

Qlik Staige's will help organizations navigate the complexities of AI, manage risks, and maximize the impact of AI across their operations. Leveraging a wide ecosystem of partners, Qlik offers a holistic set of solutions that enable organizations to deliver AI-ready data to organizations like Airbus and J.B. Hunt. Qlik's data integration and quality solutions leverage AI to automate data delivery and transformation, reducing complexity, mitigating risk, and enabling the creation of robust data fabrics. Key innovations in this domain include AI-enhanced data quality diagnostics and remediation, connectors to essential AI infrastructure, and a reduction in manual coding through the prompt-based generation of custom SQL transformation logic.
Qlik equips leaders like CaixaBank and Intuit with AI-enhanced and predictive analytics capabilities. Insight Advisor, Qlik's analytics AI assistant, can respond to queries with relevant text and visualizations in ten languages. Qlik's OpenAI connectors extend the power of generative AI to Qlik analytics, enhancing the user experience. New native AI capabilities include auto-generation of visualizations, natural language insights, key driver analysis, AI-assisted script generation, AI-generated insights, and a Generative AI Support Chatbot for streamlined issue resolution.
Organizations like Ohio State University and Appalachian Regional Healthcare System leverage Qlik AutoML to expand AI's impact. Qlik AutoML empowers organizations to broaden their data science capabilities to more users while enabling technical staff to customize AI solutions for new use cases. Feature engineering has been introduced in Qlik AutoML to expedite data transformation and enhance model accuracy.

Dan Vesset, Group Vice President of the Analytics and Information Management market research and advisory practice at IDC, said, "Enterprises want AI capabilities out of the box that are vetted, trusted, and easy to use so they can scale it quickly across the organization. By building AI into everything they deliver, while still maintaining a cloud-agnostic approach, Qlik is meeting customers where they are in their AI journey while providing the flexibility needed to expand AI where and how it makes sense."
---