Many finance cos are now moving their core to the cloud: AWS' Vaishali Kasture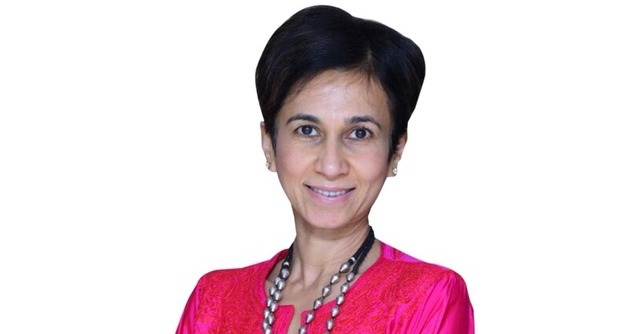 India has witnessed a considerable surge in cloud adoption across various industries in recent years. The cloud computing unit of Amazon, Amazon Web Services (AWS) holds a dominant position within the market, and has been investing substantially in the country and the cloud major said that by end of 2030, it would have invested $16.4 billion in this market. In an interview with TechCircle, Vaishali Kasture, Director (Commercial Sales) of AWS India and South Asia at Amazon Web Services India Pvt. Ltd, talks about the company's new focus areas, cloud adoption in the enterprise, generative AI and more. Edited excerpts.
As the new AWS India head, can you tell us a little about your focus areas for AWS in India?
We are working with customers who are at different stages of digital maturity and understanding. We are helping them with digital training, so that they understand how to calculate the cost of cloud, and what are some of the best practices to deploy cloud. At AWS, we have a dedicated team of cloud experts who work closely with the business owner or the CIOs to help them understand and optimize cloud cost for customers. We are also focusing on local zones that makes it possible to run low latency applications closer to end users or on-premises. AWS currently has two Asia-Pacific regions in India located in Mumbai and Hyderabad. In October last year, we announced the launch of an AWS Local Zone in Delhi, the first outside the US (alongside Taipei), followed by Kolkata in December and we have plans to launch two more in Chennai and Bangaluru.

So, how are you working with the Indian businesses to help them grow and scale up?
We work across segments, including startups, independent software vendors (ISVs), and enterprises. We see large enterprises in the BFSI and healthcare are already some of the large adopters of cloud. These companies started their cloud journey early on, but today, every enterprise is looking to innovate and transform their businesses. An auto manufacturer, for example, now thinks of leveraging internet of things (IoT) in cars or build a streaming analytics system to better understand customer goals. Technologies be it AI/ML, IoT and quantum computing, etc., would not be possible at scale without cloud computing as the enabler. We also see a lot of interest in things like computer vision and voice. We help our customers through consulting resources, and our strong partner network who in turn help accelerate their digital journey.
Talking about regulated industries like banking and healthcare, many of them have already moved some of their workloads to the public cloud. But their core system remains on-premise. How would you explain that?

Even 4-5 years ago, the mindset of say, large financial organisation was largely experimental. Banks, for example, moved only a part of their digital workloads to cloud. But things changed drastically in the last 2-3 years, with more companies moving the core to the cloud. For example, one of our customers, ICICI Lombard Insurance moved their entire 100 applications, 600 servers, and 1,000 TB of data to the cloud. That's just one example. Many financial, healthcare firms are now cautiously trying to modernize and they have realized that they cannot modernize just on the edge. They have to at some stage get to the core. So, we see encouraging developments in this area.
How are you positioning your offerings when compared to your peers and what is your key differentiator?
In terms of our key differentiators, our lineage comes from our parent company Amazon, whose fundamental principle is to 'work backwards' a customer-centric process to vet needs and concepts before the creation of products or services. Second, our approach is to give our customers a wide variety of choices, and like Lego blocks, allow our customers to select and build the best software, on AWS marketplace. And finally, we're helping customers take control of cost and continuously optimize spend, while building modern, scalable applications to meet their needs. So, these are some of the tenets based on which we work backwards and differentiate ourselves to add value to our customers.

The whole world is buzzing generative AI. How are you addressing this space?
At Amazon, we believe AI and ML are capable of tackling some of humanity's most challenging problems. That is why, for the last 25 years, Amazon has invested heavily in the development of AI and ML, infusing these capabilities into every business unit. Today, our ML models are working on behalf of hundreds of millions of Amazon customers around the world, and providing tangible value by solving supply chains issues, personalizing digital experiences, and making goods and services more accessible and affordable. When it comes to generative AI in particular, Amazon Bedrock, a fully managed service that gives customers easy access to foundation models (FMs)—those ultra-large ML models that generative AI relies on—from the top AI startup providers, including AI21, Anthropic, and Stability AI, and exclusive access to the Titan family of foundation models developed by AWS. Besides, if you want to bring your own model and fine tune it, you can use Amazon SageMaker, which makes it fast and easy to build, train, and deploy ML models that solve business challenges. And again on the final layer, the application layer, Amazon CodeWhisperer uses generative AI to provide code suggestions in real time and faster.
Any example of an enterprise, especially from India, using your gen AI services?

IT services firm HCLTech, for example, is going to train 50,000 engineers on CodeWhisperer. Some others like, Intellect Design, an a banking technology platform is experimenting on underwriting. Then there's Gupshup, a conversational AI firm, which is using SageMaker for training its models. An e-commerce firm is using some of our services for inferencing. There's another payment company that is using our service to generate dynamic QR Code. So, experiments in gen AI in the startup and enterprise space are already underway.
---