Explained: Homegrown GPS alternative NavIC to be standard practice for all smartphones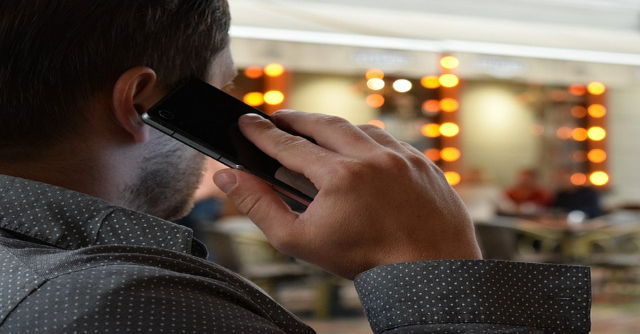 The minister of state for electronics and information technology Rajeev Chandrasekhar announced last week that all smartphones in the country would have to support 'made in India GPS' – Navigation with Indian Constellation (NavIC).
The announcement came shortly after Apple added the support NavIC for its iPhone 15 Pro and iPhone 15 Pro Max phones. Notably, global models of iPhone 15 Pro also support NavIC, reported TechCrunch. Other smartphone brands and models that support this navigation system include Xiaomi Mi 11x, 11T Pro, Realme 9 Pro, and OnePlus Nord 2T.
So what is NavIC and why is Delhi bullish on this system?

What is NavIC
NavIC was developed by the Indian Space Research Organisation (ISRO) as the Indian Regional Navigation Satellite System (IRNSS) to meet the positioning and navigation requirements of the country. It is designed with a constellation of eight satellites and a network of ground stations that operate round the clock. Three of these satellites are placed in geostationary orbits and the rest in inclined geosynchronous orbit. In fact, The ground network comprises a control center, precise timing facility, two-ranging stations, and integrity monitoring stations, among others.
NavIC, as per ISRO offers two main services – standard position service (SPS) for civilian users and restricted service for strategic users. The coverage area scope for this system includes India and a region of up to 1500 km beyond the country's boundaries. NavIC's SPS signals are interoperable with other global navigation satellite system (GNSS) signals like GPS, Russia's Glonass, European Union's Galileo, and China's BeiDou. Some of its application areas include transportation, location-based services, surveying, and personal mobility, among others.

Made in India GPS push

In 2020, chipmaker Qualcomm launched three chips – Snapdragon 720G, 662 and 460 – with support for NavIC. The central space agency had provided consultation for Qualcomm towards enabling NavIC capabilities in its Snapdragon chipsets.
"The release of chipsets will help accelerate the adoption of NavIC by smartphone OEMs. The OEMs can now release any new models for Indian market which are NavIC enabled, thus eventually making NavIC as a standard feature in the upcoming handsets, applications, processors, etc. It will also enhance the geolocation capabilities of smartphones within the coverage region of NavIC," ISRO said in a statement.
This year, IT minister Chandrasekhar unveiled a new NavIC-baed chip and announced its mass production. He said that positioning and navigation firm Accord Software and Systems is getting half a million NavIC chipsets called Kaveri produced at semiconductor contract manufacturing firm Global Foundries. These chips will be will now be incorporated in automobiles, for in-built navigation systems.
As reported first by Reuters in 2022, the Indian government began pushing mobile brands to build smartphones with home-grown NavIC system, in line with the overall make in India initiative. Notably, the Indian government's push caused concerns among companies like Apple, Xiaomi, and Samsung, as compliance would lead to increased research and production costs. The companies had reportedly sought a deadline extension to 2025.

Last week, on the backdrop of Apple's new headsets with NavIC support, Chandrasekhar announced that the government is considering mandating all devices using GPS to have NavIC-powered chipsets. Speaking to the media, he said, "We're planning to make it a standard practice that all devices using GPS technology should have NAVIC-powered chipsets or NAVIC chips inside. When you look at the IT PLI scheme this time, it includes incentives for system designers and manufacturers who incorporate Indian-designed chips into their products."
---