Groupon India's Strategy Revealed, And It's A Big Deal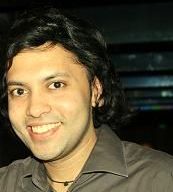 The Bubna brothers could not be happier. It's been just a month since they got acquired by global deals site Groupon; and things are looking good. Really good. When they had started local deals site SoSasta, after a series of not so successful ventures, the Bubna brothers did not imagine one day they would be part of the parent company whose model they had so carefully tried to rebuild. The strategy seems to have paid off as the Chicago based company chose to acquire them (read: the team) and build the business ground up.
Today, SoSasta.com's Kolkata headquarters is buzzing with activity. There's a new website design coming up in March, possibly a new logo, and a huge salesforce is being hired across the country. The buzz is that the company is hiring over 100 engineers and other employees, however, Bubna denied they are hiring any engineers. And why not? Groupon has to be present in  one of the fastest growing internet markets.
Launched in 2008, and headquartered out of Chicago in the United States, Groupon has been expanding aggressively. The company now sells coupons in more than 300 markets and some 35 countries, including China. It is also gearing up for an IPO, and is pegged to be valued some $15B.
Glory did not come easy. Ananya Bubna, founder of SoSasta.com, and now Managing Director, Groupon India, told Techcircle.in that its deal with Groupon took several months of negotiations, after the company approached him in mid-2010. At that time, SoSasta's registered user base was still not in five digits and it had one salesperson per city. All that is changing now. SoSasta is building big teams in the top metros and plans to scale to 25 cities such as Lucknow, Kanpur, Guwahati, Bhuvaneshwar, Surat, Ludhiana, Vishakapatnam, and Thiruvananthapuram, among others, in three months.
"India is a very strategic market for Groupon. Our estimates show that the online coupon market in India is at $120 million and is growing 37% year on year. We aim to have a larger share in the market soon," he said. The Indian market has many deals sites, however, Snapdeal.com, owned by Delhi-based Jasper Innovative Marketing Solutions Pvt Ltd, has an edge over others because of their early mover advantage and venture money power. The company is funded by venture capital firms IndoUS Venture Partners and Nexus Venture Partners.
The others in the business include Dealsandyou from the Smile Interactive Group, and MyDala.com, among others.
Groupon's acquisition is helping the company scale up fast and in making important decisions. "Earlier, we were limited to our understanding of the maket and Groupon is a phenomenal sparring partner for us," Bubna added. Co-founder Udayan Bubna is in charge of daily operations as COO and most management and corporate decisions continue to be taken by the two of them. Calling himself no more than an overhyped recruiter, Ananya Bubna believes that his new team's DNA will prove to be the differentiator.
New Categories & Products
SoSasta will be adding more categories to the site in services and also introducing products such as mobiles, T-shirts and cameras. Currently the site offers coupons on just about everything, be it fast food, luxury dining, adventure holidays, beauty treatments, or event registrations and even dry cleaning.
Will this strategy of selling coupons for everything under the sun work? After all, other ecommerce vendors have been selling discounted consumer electronics, jewellery and accessories online for years now. Bubna says, it will. Deals offered by a lot of ecommerce sites are often distress inventory, which the companies are trying to get rid of. SoSasta on the other hand is selling merchandise which is already in demand.
"What we are offering are products at unbeatable prices - prices people would definitely not get at eBay. It is about giving superior deals."
The company cherry picks products that will appeal to its users. Giving an example of a recent deal on Blackberry handsets by group buying sites Bubna says, "We looked at that, and the sales team asked how can we do this better? Why would consumers come to us? We got one of the latest Blackberry models and gave a 30% deal on it, and a lot of people purchased it."
SoSasta's deals will not be steals in the sense that they will not be offering 60-70% off. The company will stick to the Groupon model, and offer everyday products and services at a discounted rate. Bubna says the focus on delivering value to consumers will be a priority.
SoSasta's Story
In 2008, Ananya Bubna was working at Google's regional profitability division as a financial analyst. He was not merely content being part of Google; he wanted to be able to build something new and exciting, maybe the next Google. Bubna brainstormed with four friends, all colleagues at Google, about digital media and what they could do.
"Since I was employed at that time, I was not able to dedicate all my time to it," Bubna says, reminiscing about those days. He moved back to Kolkata in 2009 in search of fresh dreams and set up Friday Media Pvt Ltd on his own after quitting Google.
Success was elusive at first. An IT consulting arm called Accenza, Vanity Health, a listings site on non-essential medical services and beauty and wellness products, and a social media app for viral marketing solutions for SMBs, all of them did not quite take off. One morning, Bubna decided to attempt the Groupon model in India, considering its latent potential.
"We saw there was a huge potential in India for group buying," Bubna recollects. The Bubna brothers decided to take it. In September of 2009, Udayan Bubna, who was then working at Baljit Agrotech, quit his job, and came aboard to handle the operational aspects of the company. Within four days, SoSasta.com was launched. Within a week, it had reached eleven of the major cities in India. The rest, as they say, is history.
While the Bubna brothers did not originally think about getting acquired by Groupon, Bubna says that the acquisition is indeed a huge validation. "We started off very aggressively and got very good traction in the Indian market. There was a demand from merchants and the more time we spent on it, the more aggressive we became."
Comment(s)