Women's Day: Mid, senior-level women techies need more role models, upskilling opportunities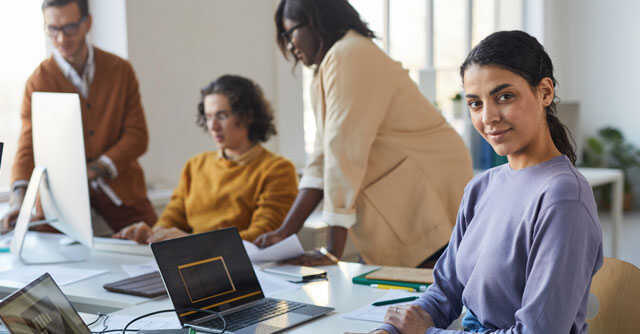 While the number of women in the tech industry has increased over the past few years, the leadership pipeline for women has hollowed out in the middle and in the senior roles.
A report published on Monday by the IBM Institute of Business Value (IBV) and Chief, a private membership network focused on connecting and supporting women executive leaders, showed that the representation of women in senior vice president roles has declined by 14% as compared to 18% in 2019, and that of vice president roles declined by 16% from 19% in 2019.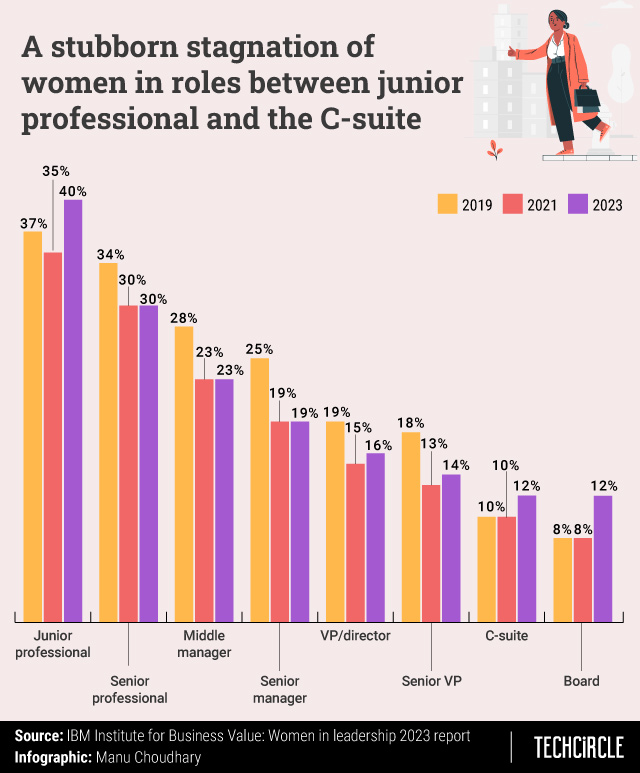 Further, while 45% leaders globally believe that they have made advancing more women into leadership roles a top business priority, in India, the figure is 6% lower, said the report. It added that the pipeline for top leadership positions globally still hasn't recovered to pre-pandemic levels.
The pandemic continues to have a disproportionate impact on women at work, the study said with respondents globally and in India ranking the pandemic as the most serious disruption facing women, recognition of the immense, lasting toll it has taken on them. Industry experts believe that personal commitments, challenges with technology upskilling, return to work challenges, and lack of role models continue to hinder the progress of women in technology, especially for those at a mid-or senior level.
According to data published by staffing firm Xpheno in March 2023, the IT sector has been a primary driver for the growth of women in engineering, with 30% of women graduating in computer science, followed by electronics and electrical streams. The firm's data further showed that India has produced nearly 2.5 million women engineers over a decade spanning from 2011 to 2021, with the period seeing a 45% rise in women engineers.

However, challenges are more visible at a senior level. Jyoti Ahuja, director of engineering at technology services firm Intuit, said that the absence of the right kind of mentorship and strong allies at the workplace may hinder women employees' success at the workplace.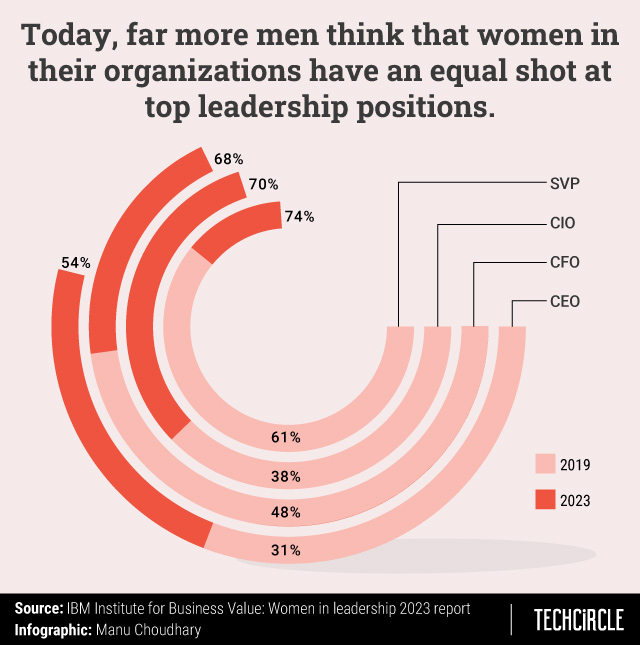 Pragya Gupta, associate technical director at Samsung Semiconductor India Research agreed that a lack of support groups and role models for women in technology is hindering women techies in senior positions. "Marriage, child birth and other family commitments often result in women missing out on many opportunities and make returning to work quite challenging, especially because technology grows really fast in today's age and it is a mammoth task to keep up with it while handling many other personal responsibilities," she said.

"Women leaders can serve as mentors and role models for female employees, so it is important for organizations to implement programs, initiatives, and policies that empower employees, foster inclusion, and improve workplace diversity," said Neha Akhouri, Director of Engineering, at cloud services firm, Akamai Technologies.
Continuous training and upskilling, especially in the light of fast progressing technological innovation and massive layoffs across companies is also a challenge.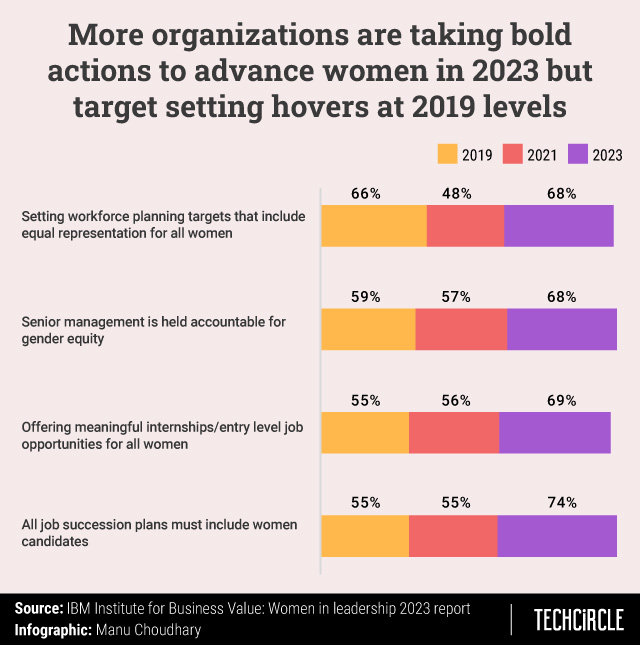 Saumitra Chand, career expert at staffing company Indeed India, said that women who are returning to the workplace expect organizations to play a more active part in bringing them up to speed in their roles.
Samsung's Gupta noted that an inclusive workforce and opportunities to connect and learn from other women are some of the ways in which women themselves can help bridge the skills gap challenges.
---