AI governance should be an intrinsic part of tech skilling: Geeta Gurnani, IBM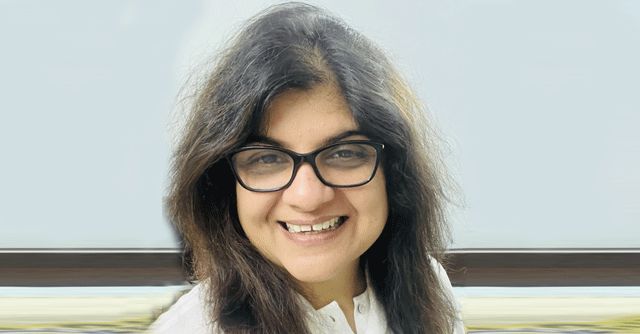 Geeta Gurnani, IBM Technology CTO & Technical Sales Leader believes that even though the pandemic sped up adoption of hybrid cloud, artificial intelligence (AI) and other emerging technologies, a lot of challenges such as complexities, security and skills gap, among others, continue to plague businesses today. In a candid discussion with TechCircle, Gurnani emphasises on having a hybrid cloud strategy, lays importance on AI governance as a key skill for techies and discusses how the tech sector should gear up to help and support women techies at every level. Excerpts.
While much adoption has happened in cloud, AI etc., in the last 2-3 years, how do you think companies are positioned at the moment?
While the pandemic has expedited the adoption of cloud, AI and other technologies, I would say the adoption maturity is not uniform and very industry-specific. For example, industries such as banking financial services and insurance (BFSI) and telecom are already much higher on the maturity curve when it comes to their AI and hybrid cloud adoption and blockchain too to a certain extent. But if we take manufacturing, retail and even government, they have a long way to go. Of course, many of them have shifted some of their workloads to the cloud, and it is visible in these three years with everything moving online. Good news is, earlier, most of the proof of concepts around hybrid cloud and AI were pilots and at the innovation phase, which is gradually getting mainstream recognition – and that's pretty much across verticals.

Why is hybrid cloud adoption still low in India?
As we see while talking to CIOs and CTOs, a majority of organizations are struggling with the technology complexity to make all their cloud environments work together. As organizations face skills gaps, security challenges and compliance obstacles, it creates blind spots and puts data at risk. Many believe, ensuring compliance in the cloud is very challenging, especially as we see enforcement of regulatory and compliance requirements – not just in India — across the globe.
Second, while businesses are embracing a variety of security techniques to secure workloads in the cloud, concerns about security still remain. Third, and most important, is the skills gap.

For companies adopting hybrid cloud what should be their focus area in the next 12 months?
Business leaders should definitely pay attention to their hybrid cloud strategy and why a company needs it in the first place. For that they need to think about aspects such as resilience, performance, security, compliance and total cost of ownership. While many business leaders make cloud equivalent to public cloud that is not the case. It is important to understand a company's business needs and the different workloads.
What are the skills techies need to prioritise in the coming months with respect to hybrid cloud adoption?

While there's already a technology skills gap in the industry, and a lot of skilling effort is also going on, one area that techies should thoroughly understand is AI governance, a legal framework for ensuring that machine learning (ML) technologies are developed with the goal of helping humanity navigate the adoption of AI systems fairly. Because there are ton of models which have been created over a period of time and more so ever in the recent years, there is definitely a challenge in the entire manageability and AI governance. Now that industries are adopting AI at scale, there will be a greater challenge around Trustworthy AI. I would definitely recommend that AI governance should be an intrinsic part of technology skilling.
As a woman tech leader, what according to you are some of the biggest challenges women techies, especially at senior positions, are facing today? How can they overcome such challenges?
It is good to see that tech companies are now, more than ever, looking to assimilate diversity and inclusion into its team's practices, interactions and practices. Heads of various departments and those in leadership positions are key to ensuring gender inclusion initiatives are implemented within organizational structures. Progressive policies can help women and marginalized communities with the tools needed to advance in predominantly male-dominated industries like the tech industry.

---