Railway Budget Gets On The IT Train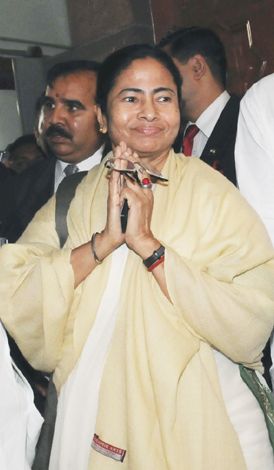 The Minister for Railways Mamata Banerjee, announced a series of IT initiatives for the Indian Railways in the Parliament as part of the Railway Budget 2011-2012. She also said that she proposes to build a Center of Excellence in software in Darjeeling under the Center for Railway Information Systems CRIS. A new portal for e-ticketing will be launched shortly, added Banerjee, which will reduce booking charges to Rs. 10 for airconditioned classes, and Rs. 5 for others.
Here's a look at what Banerjee proposes:
A Real Time Train Information System (RTIS) to be based on a pilot (Project of SIMRAN) jointly developed by IIT-Kanpur and RDSO.
E-procurements and e-auctions.
Extend Web-based system of allotment systems.
An online database for railways land and asset management.
Paperless railway receipts.
Pan-India multi-purpose smart card "Go India" to be introduced.
GPS Based 'Fog Safe' devices.
All this sounds like good news. Do keep in mind though, what ministers propose, bureaucracies and red-tape may often dispose.
Comment(s)