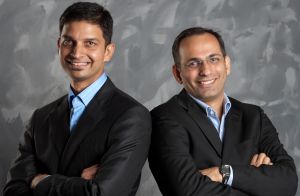 After entering the market with printing of wedding albums, Canvera, a Bangalore-based digital imaging firm, is now leveraging its technology infrastructure to offer more to the photographer community. It is now launching an e-commerce platform for photographers called Vivyo. Professional photographers will be able to log into Vivyo and set up their online portfolios where their photos can be displayed and sold.
Canvera sees Vivyo as a platform for the next phase of growth for the company. It has grown from a handful of people in May 2007 - when it was founded by former Shutterfly employee Dhiraj Kacker and techie Peeyush Rai who moved back to India from the US - to 500 employees now and eight offices in India. It has a 4,000 square feet company-owned printing facility in Bangalore, and claims to have a monthly revenue run rate of Rs 2 crore.
Canvera has raised a total of $6.75 million in two rounds of funding from Footprint Ventures, Draper Fisher Jurvetson and Mumbai Angels.
The Eureka Moment
Canvera allows professional photographers to purchase prints of their pictures, design and order albums and sell merchandise such as coffee mugs and tee shirts through its platform. Photographers can log in to Canvera website and upload the pictures or they can courier the CDs containing pics to Canvera's central processing centre in Bangalore. Canvera's designers will design and also print the albums which will be couriered back to the photographer.
So what is the pain point they are addressing here? The lack of quality, varied turn around time (Canvera promises 24-48 hours delivery of an album) and options to maximise the returns on their photos through merchandise.
According to Kacker, the photo book market, which comprises wedding albums, coffee table books and travel books, is estimated to be around $1 billion in India.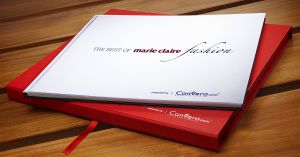 "Our 'Eureka!' moment was when brides and grooms talked about their cherished albums breaking apart. We realised that the quality of albums was poor and that people were willing to pay if quality was delivered. And so we have focused on photos of important life events and not daily photos," says Kacker.
Canvera claims to have reached out to some 30,000 professional photographers in India to understand their printing needs. This feedback has paid off as Canvera has been used by about 7,000 photographers from 300 cities to produce albums. The company adds 350-450 new photographers to its client base on a monthly basis. Each photo album costs anywhere between Rs 4,000 - Rs 30,000.
Are they still needed with thousands of pocket digi-cams, mobile cameras and amateur photographers who share photos through social networks and create portfolios on Flickr? Kacker says professionals are still in demand largely because when it comes to the big occasions, such as weddings or corporate inaugurations and sports events, a local professional photographer is still preferred.
This is the difference between Canvera and the likes of Printo, eBay Photos and HP's Snapfish. It's a B2B (business to business) company. From the beginning, Canvera targeted professional photographers as clients and the wedding market contributes to 60% of overall revenues. But this is set to change with the e-commerce play.
Technology As An Enabler
Canvera's success can be attributed largely to technology – it has built a solid digital infrastructure that has helped it scale up. It has developed, from the grounds up, a back-end system to increase efficiency, a core imaging solution, a template designing platform and Vivyo - an ecommerce platform.
The in-house image processing system Canvera Labs automatically calibrates the photos sent by the photographers with 6 printers owned by the company - 1 Silver halide, 3 wide format and 2 Indigo printers – digital offset printers.
Next - Online Portals, Microsites & Ecommerce
Canvera's platform Vivyo is almost ready to be launched. In development for the last 6-9 months, it is currently being piloted with a small bunch of photographer clients. What Vivyo offers to clients is a portfolio website where they can upload share and sell their snaps.
Posters, prints and calendars are currently the imaging products available to photographers, who are at liberty to fix their pricing. Canvera will add an array of knick knacks such as tee-shirts, mugs, wine glasses and key chains soon. Photos of a school annual day function on a coffee mug are an example of the products that will be delivered by Canvera.
"It is a complicated product to architect. We have a roadmap of all the unique things that photographers will do online and it is very domain intensive. We have a solution that has not been built yet for this market and wanted to be ready with our distribution as well as offer all the features that we could on it. Five years from now, photographers will have online fronts," said Kacker.
Vivyo will also allow photographers to set up microsites where albums can be displayed and shared by users (i.e. clients of the photographer, such as a bride and groom) to their kith and kin. These will be integrated with Twitter and Facebook so they can create their own hashtags for occasions, like #MohanwedsGita. Canvera will use domain name service providers such as Godaddy.com to book and order domain names for its clients.
Bringing The Community Online
Photographers in India are adopting online solutions as it saves time. "It is a value proposition for them as they can make the changes from the comfort of their studio. Or they can step into a cyber café and log in and add the instructions for the photo book they want made or check sales. On a call, instructions can be missed whereas they can view the instructions online at any stage of the process," says Kacker. The company has 150 salespeople on the streets to give photographers a basic demo. Around 90% of Canvera's clients now preview their album designs online.
Canvera is working on making online editing of wedding albums more intuitive by allowing use of annotations on the design rather than comments – so a photographer can circle to indicate the part of the album that he wants changed.
The unorganised segment is Canvera's primary competition as smaller outfits and local photo printing chains are preferred by photographers for their flexibility and service. Canvera also competes with Thomson Press by India Today Group.
---