Why AOL May Fire Its Indian Team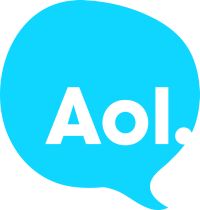 AOL is believed to be laying off employees, and according to rumors doing the rounds, AOL Interactive Media India Private Limited, an affiliate of AOL LLC, will be affected as well. The company also just finished hiring six new people to what it calls its 'expanding reporting team.' None of them is from India.
The last time AOL laid off employees, some 2,300 people were let go. The idea was to chop off payroll costs by a third. This time around, the layoffs follow the company's acquisition of Huffington Post, a news, news analysis and lifestyle Internet newspaper founded in 2005 by Arianna Huffington, in February.
You will read more about the lay offs on Techcircle.in once we have confirmed reports. In the meanwhile, lets take a quick look at a couple of rumors doing the rounds, before trying to understand why AOL needs to lay off people in the first place.
Business Insider reported that AOL is planning to fire 500 people in Bangalore, using an email from an unnamed reader as the source, and categorically mentioning that the news be taken with a grain of salt. Currently the company has about 700 people there, besides about 50 people on contract. Jobs to go reportedly include engineering, and operations, as well as editorial positions. PC Mag also mentions the reported lay offs, as do Indian newspapers like the Times of India.
Why does AOL need to lay off staff? The Great Recession is not really the right answer. The recession is over, and while the aftermath still lingers, the global economy is crawling towards recovery and growth. The merger is only half the reason why. AOL-HuffPo does not want to pay hired staff, simply because they do not have to. Actually, that is Huff Po's business model. The content is generated by the users (and is technically called 'user-generated content' or UGC, no clever turn of phrases there), aggregated by the platform providers (like Huffington Post, or Facebook for that matter). 'Crowdsourcing' is a slightly fancier word, and it literally means what it says. To borrow Wikipedia's definition, it means, "outsourcing tasks, traditionally performed by an employee or contractor, to an undefined, large group of people or community (a "crowd"), through an open call."
Take a look at AOL Seed, still in its beta. The company lists a variety of projects it needs done, and invites its users to chip in. In this case, the company offers money, besides bragging rights. As the trend of citizen journalists march on, and as we get more and more hooked to the Internet, we can expect more job losses in the future. Unfortunately, the jobs we are generating may not be very high up in the value chain either. For example, media companies like Thomson Reuters may hire Indian copy editors to clean up news copies from reporters around the world.
Will this business model work for AOL? It is difficult to say, though it seems to be working for Huff Po so far. The flop side to this story is that not all of us are journalists (or photographers, for that matter), and when amateurs enter the fray, quality can and does often take a beating. The fate of the content is decided democratically, and we all know that while democracy works, it does not work really well, especially in the content world.
Comment(s)