Indus Khaitan To Quit Startup Accelerator Firm Morpheus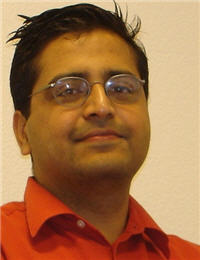 Indus Khaitan, one of the founding partners at The Morpheus, a seed fund cum startup incubator, is quitting the firm after a two year stint. Khaitan is headed for his own entrepreneurial venture, the details of which are not clear yet. Talking to Techcircle.in, Khaitan says, "I wanted to move to a more hands on operational role than advising startups."
Khaitan, who has spent 10 years in Silicon Valley before coming to India, is particularly excited about the opportunities in the social media space. Khaitan likes to dabble in web crawlers, distributed computing, search algorithms, enterprise software, and always has a few pet projects breeding on his desktop.
Post Khaitan's transitioning out from The Morpheus, which is due in the next 10-15 days, the incubator firm (or startup accelerator, as the founders would like to call it) will be led by other founding members - Sameer Guglani and his wife and business partner Nandini Hirianniah. The two had founded DVD rental firm Madhouse which later they sold to Seventymm.com.
Khaitan joined Morpheus in May 2009 and has hands-on experience in starting companies, product development, technology evangelism, and marketing & sales. He started Tejit, Inc., a semantic web discovery engine which was later acquired. Prior to Morpheus, Khaitan was the CTO of SezWho Inc., a Los Altos, California, based social media infrastructure tools startup. Indus has held senior management and technology positions at Symantec, Outride (acquired by Google), Guru Worldwide, Mindware/NEC, and VeriFone.
The Morpheus follows the Y Combinator model in India which provides more than "just money" to the startups. Like Y Combinator, Morpheus provides advice to startups in batches (they are currently on their fifth batch) and also tiny capital of Rs 5-10 lakh ($12,000-$25,000) per company in return for a small stake. It had last year raised Rs 1 crore fund ($250,000) for investing in startups.
The Bangalore-based startup incubator is now considering raising a Rs 1-2 crore ($200k-500k) venture capital fund. It is also planning to target high net worth individuals (HNI) to raise the proposed amount.
Comment(s)