Myntra Raises $14M From Tiger Global; To Follow Broad E-com Strategy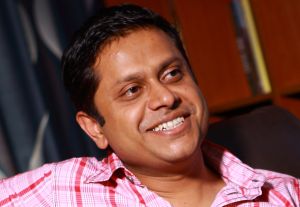 E-commerce firm Myntra.com has raised $14 million in its second round of funding led by Tiger Global and participated by existing investors IDG Ventures and Indo-US Venture Partners.
A nominee from Tiger Global will be joining the board of directors of the company. Also on its board are London Business School faculty member John Mullins, Vani Kola of NEA-IndoUS Ventures, Sudhir Sethi, Chairman & CEO, IDG Ventures India and Subrata Mitra from Accel Partners.
The funds will be used to invest in areas such as technology, logistics, supply chain and marketing - and is expected to last for two years, according to Mukesh Bansal, Co-founder & CEO, Myntra.
Myntra is also repositioning itself as a lifestyle portal, following consumer demand for more items. So far, Myntra has been focused on personalisation, offering gifts and merchandise such as T-shirts, mugs, greeting cards, calendars, key-chains and diaries, which can be personalised with photos. This is now changing, Bansal told TechCircle.in.
"Customers have been asking for new things to purchase. Personalisation is a niche market and we decided we need to go mainstream," said Bansal. "We have been growing very fast - last financial year we grew 200% and this year we are targeting a 3x growth. In the next 3 years, we want to be a $100 million company," he added.
It will continue to offer personalisation to users, but the priority will be on lifestyle and casual fashion brands such as Lee, Nike and Reebok. The cricket season has generated successful business for Myntra, with over 50% of the average 1,000 transactions it is registering per day being sports wear.
The cricket and sports wear category has been growing for Myntra over last 6 months and the company saw the potential to push sales during last year's IPL with Team India jerseys selling like hot cakes. Myntra will continue its push on sports merchandise to the cricket-crazy nation this year. Already, 10,000 team India jerseys, have been sold on the website.
Social networks, primarily Facebook, are also helping Myntra attract more visitors. Over the past 6 months, Myntra has focused on reaching out to its fans through its Facebook page, which now has 4.7 lakh fans. Has that really translated into sales? Bansal claims 5% of the company's revenues are generated from leads via social networks.
Founded in 2007 by a bunch of IIT/IIM graduates, Myntra has offices in New Delhi, Mumbai and Chennai. It employs 200 people and will continue to ramp up in its Bangalore centre. Myntra claims to have 500,000 registered users and a reach of 9,000 cities and towns in India. It also ships to 40 countries globally.
In November 2008, Myntra raised $5 million in series A funding from NEA-IndoUS Ventures, IDG Ventures and Accel Partners. Earlier, it had received seed funding from Accel Partners (formerly Erasmic Venture Fund), Sasha Mirchandani from Mumbai Angels and one other angel investor in October 2007.
Comment(s)