This Missed Call Got The Right Number For Zipdial

What started off as a discussion between colleagues about missed calls turned into a mobile marketing business model for Bangalore-based newbie startup Zipdial which has done campaigns for brands such as LG, P&G, KFC and Pepsi.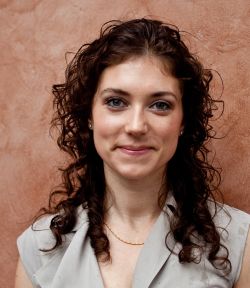 In an approach to break free from the SMS spam clutter and improve lead generation, Zipdial uses a missed call to register a mobile number. How does it work? Once a user sees the Zipdial number on a poster or on TV, all he/she has to do is dial it. It's a local number that Zipdial purchases for all states from telecom operators. The call gets automatically disconnected so the user is not billed. The user's number is captured by Zipdial's platform and these numbers are pulled by its clients. The clients then use the mobile numbers of users who have shown interest in their product or data to send coupons, promotional messages and offers.
Based on this idea, Sanjay Swamy, the ex-CEO of mChek, Valerie Rozycki and Amiya Pathak, ex-Director of Zapak.com started up Zipdial in 2010. "We thought of the advantages of missed call's advantages - it's toll free, accessible, and easy. Every other day, we thought of a new app and decided to explore a strategy around it..we knew the IPL was coming up and set it as a goal to test our ideas," said Rozycki, founder and CEO of ZipDial. She is in charge of operations while Swamy offers strategic advice and Pathak leads technology.

The company, which has been self funded so far by its three promoters Swamy, Rozycki and Pathak, is now looking to raise external capital to fuel its plans to expand overseas, hire talent and add infrastructure.
Zipdial's first 'hit' campaign was during the IPL 2010. With cricket scores being demanded by 4 million subscribers, the company has cracked into the booming Indian mobile market, which has almost reached 800 million mobile users. The company has piggybacked on the flurry of marketing campaigns brands unleashed during the sports season. During the football world cup, it signed on KFC and Pepsi as clients and for cricket, Videocon, P&G and Gillette were added.
Now the startup has seven large clients as well as 50 local businesses, which are its bread and butter. "The big value for us is to bring SMBs and event managers," says Rozycki. The neighbourhood salon or tailor also need mobile marketing and the company is seeing good traction from such businesses to help in lead generation. The company has offered its services for live events in Bangalore and Mumbai such as a debate or a movie promotion, Nasscom conferences or the Miss Bangalore pageant.

Personalisation is the next step for Zipdial. "Zipdial has been used for public content like a cricket score - which is the same for everyone. But you can also get personalised content, such as stock portfolios. You can Zipdial and get an sms back with your stock balance," says Rozycki.
Zipdial recently launched an SMS-free verification service, timing it with TRAI's latest regulations on SMS spam which will come into effect on March 21, 2011. The verification service is used by ecommerce companies such as Flipkart, Myntra, daily deals site Snapdeal and online education firm TutorVista as an additional layer of security, especially when it comes to cash on delivery.
Zipdial is planning to offer its verification service to banks and insurance companies. The company has already begun pilot trials in New Delhi with a business correspondent of a large public bank. "Banks and insurance firms are keen on delivering better customer service and through this verification of mobile numbers, will be able to offer an easy and convenient second factor authentication to customers," said Rozycki.

---