Tyroo Ropes In Quasar's Piyush Rathi As National Sales Head, Restructures Teams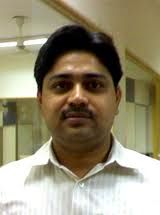 Tyroo Media has hired Quasar Business Director Piyush Rathi as its National Sales Head and inducted Geetu Ahuja as Head of Performance Delivery.
Rathi was previously Business Director at Quasar Media, where he developed new business and client relationships in the North Indian market and managed the P&L for the region for 3 years. Rathi will now be responsible for growing the digital ad network and sales operations across the country for Tyroo.
Ahuja was previously AVP - Internet Marketing at Educomp Solutions Ltd and has been brought on board.
The company has also undertaken restructuring of its teams into two areas - Brand and Performance.
"Given the rapid increase in adoption of digital media advertising by brands, we're creating a focused team to develop and grow this business. We see the need to segregate our business into two broad areas," said Nitin Chowdhary, Vice President and Business Head India.
The Performance team is a new digital marketing business unit that will focus on servicing advertisers and will be headed by Siddharth Puri. According to Puri, performance services for Internet advertisers in jobs, matrimony, travel, e-commerce, classifieds etc is growing.
Tyroo Media recently partnered with SlideShare and announced its large format ad product VooDoo. The company has offices in Gurgaon/NCR, Mumbai and Bangalore.
Comment(s)