Indiatimes Wins Internet, Mobile, Radio Rights For IPL 2011-14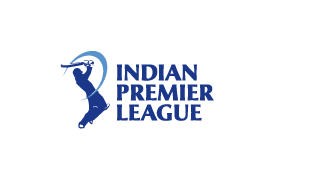 Update: Times Internet Ltd, part of The Times of India group, has won the global media rights for the Indian Premier League (IPL) for Rs 261.6 crore. Covered are IPL mobile, radio and internet rights, along with broadcast rights for certain territories from 2011 to 2014, according to N Srinivasan, secretary of the Board of Control for Cricket in India (BCCI). Multi Screen Media Pvt Ltd (MSML), which owns the SET and MAX channels, has IPL broadcast rights in the Indian sub-continent until 2017.
(Posted on May 20): Indiatimes has won the rights for internet, mobile and radio for the Indian Premier League matches between 2011 and 2014. Indiatimes 58888 already owns the mobile rights for the ongoing ICC World Cup.
In a tweet this afternoon, TIL CEO Rishi Khiani (@urbaneye) announced that his company has won the four year rights starting from 2011 for radio, internet and mobile for all IPL matches.
There are no details available as of now.
The Board of Control for Cricket in India (BCCI) had invited fresh bids for mobile, internet, radio and certain broadcast rights for IPL matches between 2011-4 on March 8th.
This is when a legal tussle over the annulment of global broadcast (outside of India) rights for IPL of WSG is still unsettled.
BCCI had cancelled the contract with WSG last year over the alleged payment of facilitation fee of Rs 450 crore to ex-IPL Commissioner Lalit Modi. This decision to annul the contract has been contested in the court by WSG.
"WSG will take the necessary action to protect its commercial rights and those of its licencees around the world," the company had said in a statement last week.
Comment(s)