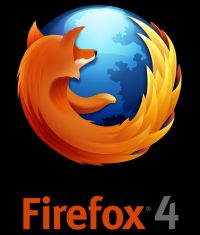 It's time to ditch your old browser(s) - the new Firefox 4 and Chrome 11 (beta) have arrived.
Just a day after Mozilla launched Firefox 4, Techtree reports that competitor Google today released the beta version of its browser Chrome 11 sporting a new logo. An interesting addition to the beta is HTML5 speech input API, which developers can use to create speech-to-text web apps. More about it on the Google Chrome blog.
Already, news reports claim Firefox 4 has beaten (by a wide margin) IE9's record of 2.35 million downloads in the first 24 hours since release. Mozilla recorded 7.1 million downloads in day 1 of its release. Today, it has 14 million downloads.
According to Mozilla's blog, Firefox 4 is six times faster than its previous versions. It comes loaded with features such as app tabs so users can immediately open up popular sites such as Twitter, Flickr and web-based mail; and with Panorama, you can drag and drop tabs into groups, which help save time. Firefox Sync now has access to the history, remembering websites you have previously visited so a simple keyword in the location bar will use an auto complete to offer matches from browsing history, bookmarked sites and open tabs. Like IE9, Firefox has added an enhanced JavaScript engine that offers improved performance.
Firefox 4 is available for Windows, Mac OS X and Linux, and is also being launched for Android and Maemo soon. Meanwhile IE9 has been launched only for Windows 7 and Vista.
Like IE9, Firefox has introduced an enhanced JavaScript engine that offers better performance. All eyes are on this fourth generation of Mozilla Firefox and the battle of browsers for downloads.
---