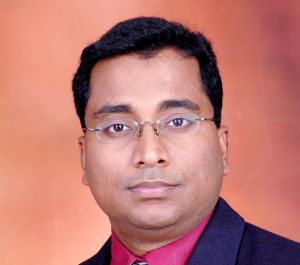 After setting up a development centre in India last year, Zynga, the company behind popular Facebook games Farmville, City Ville and Mafia Wars,  recently set up a studio in the country where creative artists are being hired. The company, which has long surpassed gaming behemoth Electronic Arts in revenues, has also announced plans to double its employee strength in India this year to 200 people.
At the helm is Shan Kadavil, who in 2003, set up and grew the India development centre for SupportSoft, a provider of automated technical support software for enterprises in Bangalore. In 2009, he quit to launch a cloud computing company DBaux. Now, he is building Zynga's presence in India by roping in professionals from India's entertainment industry to design game features.
Techcircle.in caught up with Kadavil to discuss Zynga India's mandate, the gaming industry and how Bollywood talent was being utilised at the gaming firm.
How is Zynga doing globally?
It feels like we are building a rocket ship after it has been launched! Social gaming itself is a new phenomenon; it came in to effect only in 2007 when Facebook opened up its API to develop games. Since then, it has been a rocketing growth for us. Between 2008 and 2010, the number of Facebook users has soared to 0.5 billion and out of this, we have over 250 million users playing Zynga games globally.
And how many of these are Indian gamers?
We now have 250 million active players of Zynga games every month, of which 4.5 million are from India. Every day, 1.5 million Indians play Zynga games, in comparison to 50 million globally. It is growing rapidly and is hard to predict what this number will be by year end "there are a lot of environmental things to be considered, such as the growth of smart phones, 3G roll outs, etc.
What is the mandate given by Zynga for India?
India will be a core part of our growth plans. In February 2010, my initial charter was to scale up and the focus was also on technology. We built Membase, which is our open source database, from scratch in India. Membase is helping us to scale better than traditional methods. Not many know that Zynga is one of India's largest online cloud computing environments and we are focusing on end to end innovation to grow faster. Slowly, we have also started taking on the creative challenge and are looking at Bollywood for talent.
Why not hire from the Indian gaming industry?
We could not find the right people in the right numbers from the gaming industry. The gaming ecosystem here is still very niche – we have more outsourced service providers and the focus is on services rather than product development. Bollywood and Zynga share very similar characteristics – we both use high-end technology and animators are the right fit for us. We have now invested in a full-fledged studio, where we employ artists, animators and fashion designers. They create and conceptualise new game features to implement in existing games and also work on new games. Our industry is comparable to the TV industry- the launch of a game is just one part of it. Each week, we add different flavours of user delight; take Fishville or Yoville for example.
Is Zynga going to create Bollywood games?
No, we do not plan anything specific to Bollywood. We dont know where that would take us. We have no partnerships with media or broadcast companies and all the content is developed in-house. We listen to feedback from users and that results in the success of our games.
Do you have any acquisitions planned in India?
Zynga does M&As all the time but there are no announcements as of now. We have seen a rapid rise in gaming companies and it is exciting for us, it gives us confidence in the Indian gaming industry, but it is still a very young sector.
How difficult is it to monetise games in India?
The end user has no compulsion to pay on Zynga games, it is a choice we offer them. We started offering it to users in November but credit cards are not popular here, so we set up a relationship with MOL for prepaid cards, which has increased their access to pay.
What has been the response to mobile games?
They are popular. We have launched 'Words With Friends' for Android devices as well as the iPod and iPod Touch. Our vision is to connect world through games, not just PC games and mobile is definitely a long term strategy for us. We are at the first stage currently, with Farmville, Street Racing and Scrabble versions for mobile. In the next stage, we will be tailoring games for the mobile.
When are you launching SMS payment options for micro-transactions?
We are trying to launch it soon. Our goal is to make payments easy and ubiquitous and SMS is a pretty popular channel.
---