Jagran Ramping Up Digital Biz; Will Its Bilingual Strategy Work?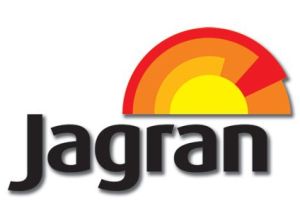 The English language media in India has been aggressive on the digital front from early on with The Times of India launching Indiatimes.com and HT Media with Hindustantimes.com. But regional media has been slow to adapt to the Internet barring a few like Malayala Manorama. With media consumption turning increasingly digital, the leading Hindi newspaper group Jagran Prakashan Ltd, which has a strong presence in the Hindi language newspaper business in North India, is stepping up their digital media business.
The Kanpur-based group, which owns popular print publications Dainik Jagran and Mid Day, which it recently acquired, has launched a host of online initiatives in healthcare, education, e-commerce, videos and blogs. Prominent among them are portals Onlymyhealth.com and Jagranjosh.com. While one is focused on health news and information as the name indicates, the second is targeted at youth and education.
The group has a video sub-site Videos.Jagran.com as online video viewing is catching up, and a blogging site JagranJunction.com, which is essentially aimed at building blogging communities. But they are treading cautiously when it comes to user-generated content. The group expects these online initiatives to become lucrative in the long term.
Jagran's digital business has been growing over the past year. For instance, the revenues from the digital division have already touched Rs 2.25 crore in the October-December quarter alone, according to the BSE filing.
Clubbed together, the group's portals receive a total of 95 million page views per month, including access from mobile devices, according to the company. Jagran.com has registered 100 per cent growth in page views in the past year, says Sukirti Gupta, CEO of MMI Online, the group's digital division.
Gupta said that the average viewer spends 50 minutes a month on Jagran.com. The group partners with Bangalore-based ad network Jivox for online ads, and also makes good of Google ads and direct ad sales to monetise its websites.
The Journey from Print to Digital
Dainik Jagran, the flagship of the Jagran Group, is India's largest daily with a total readership of 54.7 million. The group owns six brands and operates 30 printing facilities in the country. Besides Mid Day and Dainik Jagran, the group publishes a bilingual newspaper I-next, the youth-oriented infotainment weekly City Plus, two magazines – Sakhi and Josh, and an annual digest called Jagran Varshiki. After its acquisition of Mid Day in April, 2010, it now owns Mid Day (English and Gujarati), as well as the Urdu daily The Inquilab. However, the websites of Mid Day and Inquilab are not under the purview of MMI Online.
From being a media house that has been traditionally strong in Hindi language media, the group now seems to be taking a bilingual route, offering English and Hindi on its digital media plans. Gupta believes that this strategy is working as the online audience is diverse. "All our new products are in English. And we have seen good traction of websites which are both in Hindi and English," she says.
The MMI Online division has been established to run its existing digital businesses and also to set up new portals. The Jagran group received $50 million last year from the Blackstone Group to fuel this initiative and the company is still in its investment stage, developing all its target websites.
Digital Forays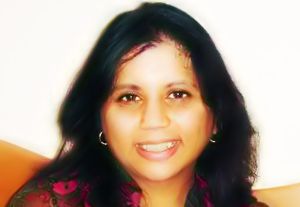 There are four primary areas in which the company is investing. First of all, there are the websites that complement their print properties such as Jagran.com, iNext.com and JagranJosh.com. Next, it focuses on content-centric verticals that seem to generate a lot of public interest, especially health (Onlymyhealth.com) and education (Jagranjosh.com). "In the long term, we believe that these will be lucrative," affirmed Gupta.
Online classifieds site Khojle.in, a direct extension of the classifieds that used to appear in its newspapers, is another vertical.
Finally, e-commerce is also being pursued by Jagran through Jeetle.in, a reverse auction portal. The company claims that Jeetle.in has registered good traction over the past year. "We have noted that people want to transact online and are interested in deals," says Gupta. Jeetle.in will now be extended to add more features and categories.
Jagran's partnership with Yahoo! for its Hindi news portal In.Jagran.Yahoo.com has also completed 2.5 years. Videos.Jagran.com was set up as a sub-domain level strategic decision and it's not a separate offering, according to Gupta. It was primarily done to overcome the limitation of featuring videos that could be hosted on the Yahoo-Jagran site.
"Video is a very important part of our strategy. We cannot host all the features on Jagran Yahoo and there are only a limited number of videos on it. Videos, especially news and cricket-related videos, are doing well. So we decided to offer them separately to users," she said.
Blogging platform Jagranjunction.com was created separately to encourage user interaction in regional languages. "We host user-generated content on JagranJunction.com. It is mostly for those who want to write in Hindi," said Gupta.
Like most media firms and blogs across the globe, Jagran is searching for a middle ground between freedom of expression of its users and prevention of slander, provocation or law-breaking. It focuses on maintaining a bridge between the professional content that it produces and the user-generated content it is eager to host. "We are treading cautiously on user-generated content. We moderate comments because of the scale at which Jagran is today. We are looking at how to manage the process," she added.
Health and lifestyle website Onlymyhealth.com was launched in 2010, and is now undergoing a makeover in terms of design and content. However, there is rising competition from Healthcaremagic.com and Religare, which just launched Healthline24x7.com, in this space. Gupta feels that health-related websites will not become social media platforms but will continue to be an information dissemination service where there will be both professional and user content.
"Consumers today want to be informed, whether they speak to their friends or to doctors. Health sites will be content dissemination platforms where people can submit their queries to medical professionals and can also help clarify their friends' doubts with their personal experiences in the forums," she said.
Already, 6-8 per cent of all searches in the USA are related to health and lifestyle. The vibrancy of health in mature Internet markets such as the USA is also an indication of the importance of being in this segment.
The Mobile Moves
After launching an application for the iPhone, MMI is now targeting Android OS devices. Apps for phones and tablet PCs running Google's Android OS will be launched next. The group has partnered with Newshunt, a top-selling app by Eterno Infotech, to reach out to readers of Jagran and CityPlus on the mobile. Mobile ads are monetised by July Systems, and Gupta claims an 80-90 per cent sell rate on the Indian inventory.
Also, international visitors appear to prefer mobile devices to access Jagran.com. While 20 per cent international visitors surf the website Jagran.com, at least 30-35 per cent opt for mobile apps and WAP site for Jagran.
The group believes that online portals that have offline (print) counterparts will do better as they have more recall. Websites that will have the most impact this year are Jagran.com, followed by the education site Jagranjosh.com, both of which have the backing of print publications. Jeetle.in and Khojle.in will come next, as more and more people go online in search of relevant information and lucrative deals.
Comment(s)