Founder Jack Dorsey Returns To Twitter As Executive Chairman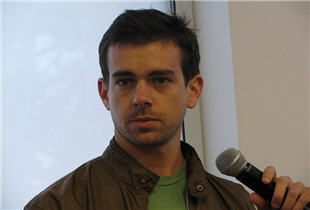 "Today I'm thrilled to get back to work at @Twitter leading product as Executive Chairman. And yes: leading @Square forevermore as CEO. #200% " That was Jack Dorsey, tweeting about his return to Twitter, hash tags et al. "Excited that Twitter Chairman @jack will be returning to the company day-to-day leading product as Executive Chairman," tweeted Twitter's CEO, Dick Costolo.
Dorsey was CEO of the microblogging website before he stepped down in 2008. He rejoins the company as executive chairman and will lead product development. In a rare dual role, Dorsey will continue to be CEO at Square, a mobile payments provider that lets users accept credit cards with a phone or iPad.
It is exciting times for Twitter. The company just celebrated its fifth birthday and current valuations peg it at about $3.7B. The company received $200M of financing from Silicon Valley venture capital firm Kleiner Perkins Caufield & Byers and existing Twitter investors in December last year.
Twitter is becoming an important line of contact with the media and the outside world for many CEOs. Google's CEO Eric Schmidt penned the quintessential 140-characters on Twitter about his decision to step down as CEO earlier this year.
(Photo of Jack Dorsey courtesy Wikimedia)
Comment(s)