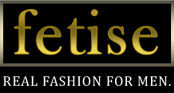 There's a new online fashion e-tailer in town. Fetise.com is a private fashion sales club for men in India, an online shopping site for men where they can buy apparels, shoes and fashion accessories. The company Fetise Retail Pvt Ltd is backed by Abhishek Shah, who previously founded group buying platform WanaMo.com with Sampad Swain in November 2009.
Wanamo.com was acquired by Germany-based Group Buying Global AG and Smile Interactive group in June 2010 and relaunched as Dealsandyou.com. Shah has formally withdrawn from day-to-day operations at DealsAndYou.com , a website that offers a daily deal in categories such as dining, gadgets, shopping, travel, entertainment etc in 18 cities. Shah continues to hold equity in Dealsandyou.com.
Fetise claims it has a dozen international luxury brands as partners and 50,000 men have registered on the website. Shah claims the website registers 100 transactions daily with an average ticket size of Rs 2500.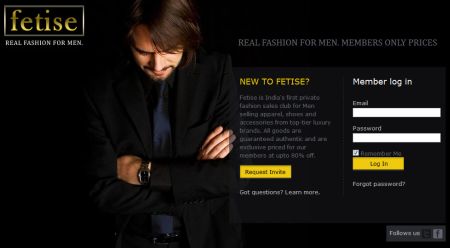 Will swinging the flash sales model from women to men work? "Gilt Groupe built a $100mn annual sales vertical around Gilt Man – and recently opened up physically stores in London selling fashion for Men only! This represents a clear gap in the market segment and Fetise.com team believes e-comm for men will become a $100 million opportunity in India by 2012," says Abhishek Shah, Founder, Fetise.com.
Online flash sale sites in India have sprung up in response to rising investor interest in private sale websites across the globe with Gilt Groupe and Rue La La in USA and Ventee Private in Europe. Gilt Groupe raised $40 million at a valuation of $1 billion.
In India, portals such as Exclusively.in, 99Labels.com, Bagittoday and FashionAndYou.com have also attracted top venture capitalists. In November 2010, Exclusively.in raised $2.8 million from Accel Partners and Helion Venture Partners. This was shortly followed by Fashionandyou.com raising $8 million from Sequoia Capital India. Fashionandyou.com is backed by Group Buying Global AG, the same holding company behind Gilt Groupe and is part of a global brand alliance of private sales clubs in 8 other countries - Russia (with KupiVIP), Brazil and Mexico (with Brandsclub), Turkey (Markafoni), Middle East (Sukar), Australia (BrandsExclusive), and Switzerland (FashionFriends). Germany's multimedia group Axel Springer AG also acquired 19.1% stake in BagItToday.com, an invitation-only online market run by Today Merchandise Pvt Ltd of the India Today Group. Apparently 99Labels is also looking for funding.
There are other flash sites that are also gaining ground in India such as Brandmile.com by Mumbai-based Kenthill Marketing Pvt Ltd and ThePrivateSales.com headed by brothers Sunder and Sajan Gianchandani. However, online fashion retailing in the country faces challenges of access and sustainability, as was expressed by Sunjay Guleria, Co-Founder of Exclusively.in, at the VCCircle e-commerce forum recently. Speaking at the panel discussion on VCCircle Redhot Sector: Group Buying, Fashion discount stores, Guleria said that access to fashion is still low and that designers do not produce sustainable figures.
---