Vodafone To Pay $5 Billion In Cash For Buying Out Essar In India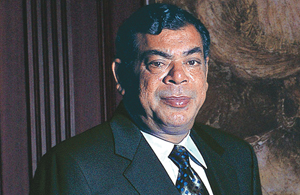 Vodafone, the world's largest mobile operator by revenue, said on Thursday it had agreed to pay $5 billion in cash to buy out the Essar Group from its Indian joint venture.
Vodafone will take control of Essar's 33 per cent of the Vodafone Essar Limited company, giving it 75 per cent of the Indian operator overall.
The move comes after the two firms repeatedly clashed in recent months and as Vodafone cleans up its portfolio of assets.
The group, which bought in to the Indian market in 2007, said a final settlement was expected no later than November of this year.
Vodafone's published net debt figure already includes this $5 billion.
Comment(s)