Amar Ujala Ropes In Ex-DNA Exec Sunita Sinha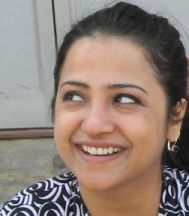 Regional media house Amar Ujala Publications Ltd has hired Sunita Sinha, who was previously managing the newspaper DNA's daily sales and planning for Diligent Media Corporation, the joint venture by the Dainik Bhaskar Group and Zee Group. Diligent Media also runs Hindi daily Dainik Bhaskar.
Sinha will now head the marketing and branding divison at Amar Ujala as its assistant general manager, brand strategy and will report in to Sunil Mutreja, president - marketing, Amar Ujala. Sinha has also worked at HT Media strategy in a sales strategy, corporate planning and budgeting position between 2002 and 2005, and Managing Information System and prior to that at Koshika Telecom, a cellular operator which has since shut down.
Her role now transcends into a holistic marketing one, Sinha told Techcircle.in. "At DNA I was in a trade marketing role which was more of a B2B experience and at Amar Ujala, I am able to extend myself to a B2C medium," she added. She was unable to disclose the marketing strategy she plans to introduce at Amar Ujala, only saying that there are initiatives in the pipeline.

Amar Ujala also publishes magazines including the weekly career mag Udaan, Rupayan which is targeted at women and film magazine Zindagi Live. In January, the company appointed Rajul Maheshwari as the Managing Director of the company as the successor of Atul Maheshwari, who succumbed to an illness. Maheshwari was previously a director, handling finance and circulation related activities.
---